TinyBuild, the publisher and developer of games like The Last Station and Speed Runners, has accused game key seller G2A of selling pirated keys for its latest title, Punch Club. G2A requested that TinyBuild send it examples of the pirated keys in question, but claims that the publisher never came back to it, so what could it do?
This all started a couple of days ago when TinyBuild reported that Punch Club has been pirated at a rate five times higher than the number of legitimate sales. Part of that it blamed on G2A, claiming that nearly half a million dollars worth of keys had been sold, without a single payment going to the publisher.
Although G2A hasn't denied that it may have sold some invalid keys, it claims that it needs to confirm that with TinyBuild and for that it needs key examples.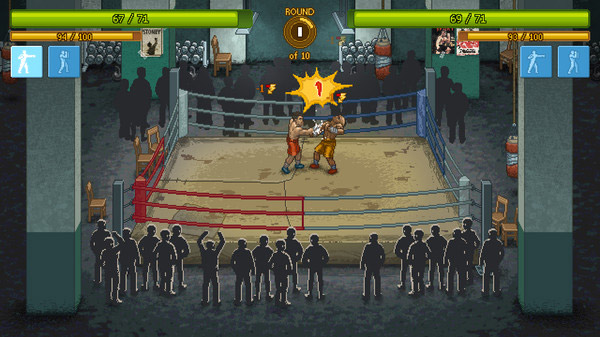 Considering it's only £7 on Steam, do you need to buy discount keys of Punch Club?
"TinyBuild should connect back with us and provide us with the list of suspicious keys for further investigation. Thereafter, G2A will be happy to publicly release the results of the investigation of this case with TinyBuild," it said (via PCGamer). "G2A.com calls for TinyBuild to provide their list of suspicious keys within three days from the date of this transmission."
TinyBuild doesn't feel this is the way forward though. Not only is it incredibly time consuming to compile lists of potentially fraudulent keys, it says, but that that would run the risk of those who received keys in giveaways or contests having their game license revoked too.
Instead it wants G2A to make changes to its business model: providing the ability for developers/publishers to set a minimum trading price for their games and more regulation for sellers. As it stands it claims that you can simply sign up with no checks whatsoever and start selling keys. Who knows where you got them.
Discuss on our Facebook page, HERE.
KitGuru Says: As much as it can be tempting to buy keys from sites like G2A, there are only a couple I trust not to provide me with a pirate key. Most of the time I'd rather just go to the source.