It doesn't seem that long ago that GAME, like a number of high-street gaming and technological chain stores, was bankrupt and needed to be saved by outside finances. Since then it's had some measure of recovery, but it's not doing amazing. Christmas sales have not been as strong as expected in 2015, with the retailer making 11.4 per cent less than this time last year.
This is somewhat surprising, as the build up to Christmas is traditionally the biggest for retailers like GAME as gamers pick up presents for friends and families and clueless relatives attempt to do the same. We're also in a place where two years after the launch of the new-gen consoles, their install bases are wide and deep, especially when it comes to the PS4.
But total revenue was down 6.7 per cent (as per the BBC) for the 21 weeks leading up to the middle of December. This, we're told by GAME, was because fewer people were spending on last-generation systems. Presumably, that's because they're spending on the new-generation, though apparently not at GAME.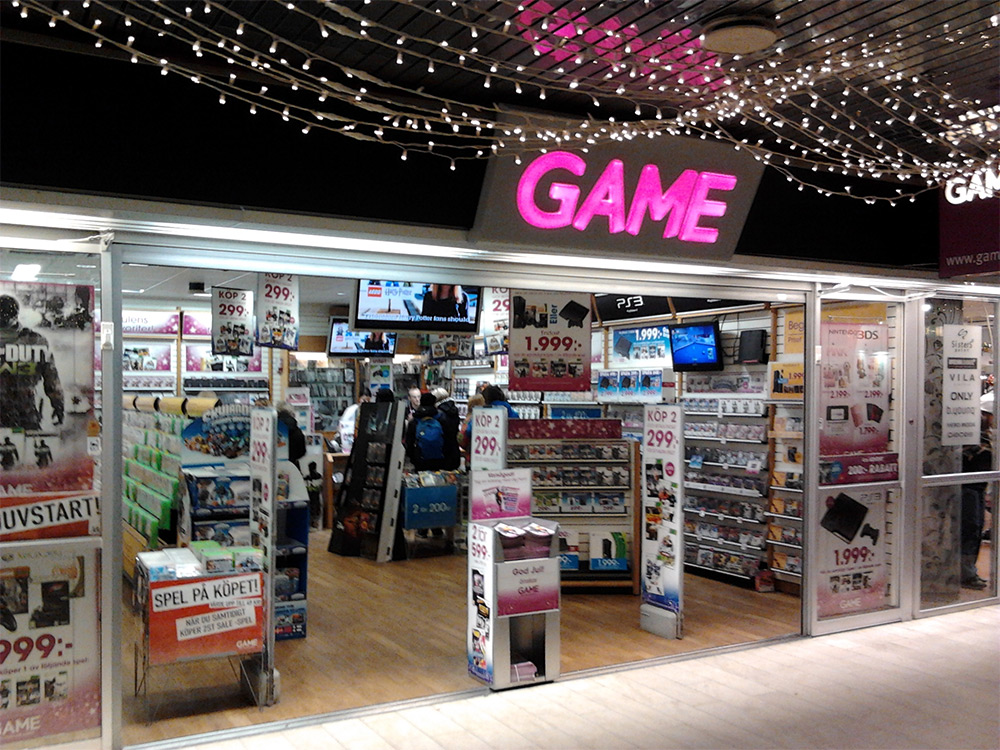 Source: Wikimedia
"Trading conditions in the UK video games market have been challenging," said GAME CEO Martyn Gibbs. "The switch over from the older gaming formats to PlayStation 4 and Xbox One software has impacted profitability across the UK market."
He then went on to off-handedly mention lower high-street and shopping centre foot traffic, which seems just as likely to be the culprit here.
While GAME may revamp its service to be more hardware focused and have new avenues of potential revenue, as more people shop online, retail outlets that have real-world locations are going to suffer the most.
GAME's share price dropped 34 per cent following the news.
Discuss on our Facebook page, HERE.
KitGuru Says: Not hugely surprising. When was the last time any of you went into a GAME? Other than to nose around while I'm waiting for someone, I can't remember.