Microsoft really wants you guys to buy bigger SSDs. Or at least that's what it seems, as the install size of its Gears of War 4 is just going up and up. Already a big install at around the 80GB mark when it was released, the game has since ballooned up to over 100GB the last time we installed it.
One of the most time-consuming aspects of reviewing certain products, like full systems, is running all of the benchmarks we use. When it comes to Gears of War 4 though, the most time-consuming aspect is simply downloading it, as at the time of writing it's 101.1GB on the Windows Store.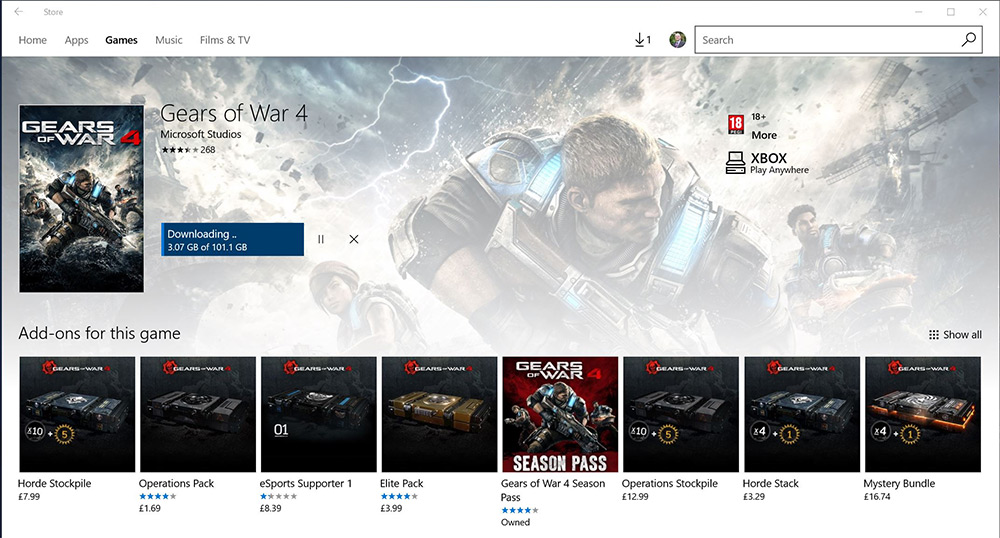 The problem wouldn't be so bad if you could simply copy files over from another drive and have the Windows Store use that, but for some reason it doesn't work that way. So every time we test a new system, it's a massive download all over again. Thankfully we have speedy internet connections, but even on high-end fibre, 100GB takes a good while to download.
This latest increase in file size comes from the Valentines update for the game, which adds new maps like Impact Dark and War Machine, as well as a few additional gameplay tweaks.
Discuss on our Facebook page, HERE.
KitGuru Says: What are some of the biggest game installs you guys have come across? Is Gears of War 4 the biggest right now?