Godus Wars was only announced a few days ago, but already it has almost 80 per cent negative reviews. Part of that is people feeling that the game was an attempt to sweep the original Godus' under the rug, part of it is because they still don't like the game's building mechanics. Most of all though, players seem miffed at the in-game paywall that blocks you from getting to the second continent.
Although it does detail the charge on its store page, Godus Wars was marketed as a free release for original Godus backers, to say thank you for the continued support. But for those that battled through the first continent, it was a slap in the face to then be presented with a $5 charge to continue. 22 Cans has now dropped that charge, for fear of further backlash from the community.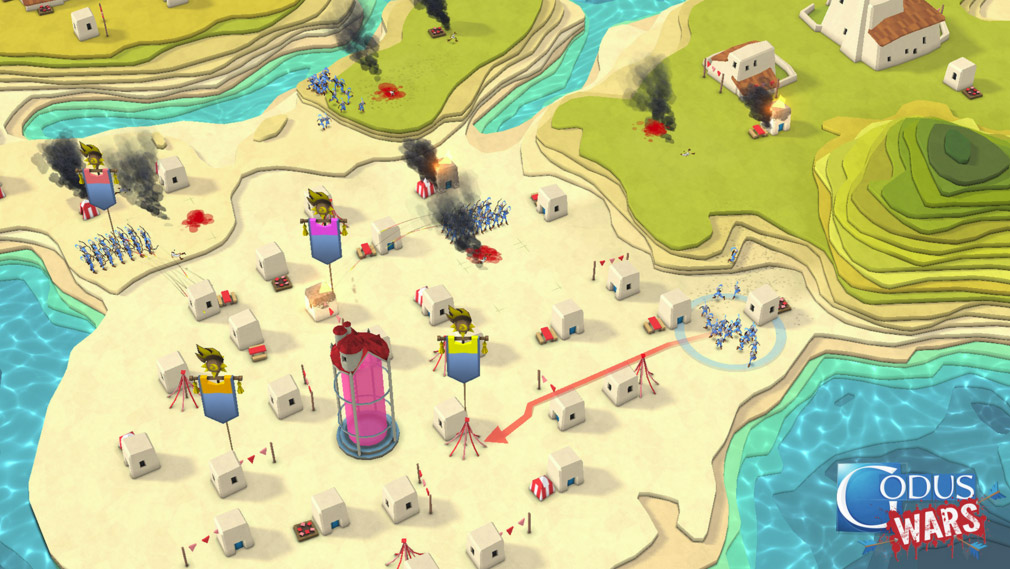 "It's been brought to our attention that the extra content being a premium add-on really isn't a popular choice," Said CEO at 22 Cans, Simon Phillips (via PCG). "Whilst we think that it does represent good value, especially considering that Godus Wars has been delivered as a free update to hundreds of thousands of users and the lower purchase price of the main game, we understand previous Godus owners frustrations with this."
He went on to say that the new content would now be available to everyone free of charge.
The base game will still cost you though, if you didn't buy the original Godus. It's priced at £10.99 and is bundled with Godus as well, oddly, with no way to purchase it separately. Presumably that's to add value to the game, though judging by fan responses to Godus, you have to wonder how much.
Discuss on our Facebook page, HERE.
KitGuru Says: It's such a shame what happened with 22Cans. Molyneux was partly responsible for some of the best games ever made at Bullfrog and Lionhead. What the hell happened?