Although it doesn't seem that long ago since Blizzard released the last expansion for its collectible card game, Hearthstone, clearly it's been long enough, as the next one is on the way soon. It's called The Grand Tournament and will add a number of new cards to the game, as well as a new board and a new ability called 'Inspire', which triggers when you use your hero power.
Indeed a lot of the new cards will focus on the use of the player's hero power. While we don't know what all of them are about just yet – there are said to be 130 new ones – the ones revealed so far do have text that improves the hero power, or makes it possible to use it multiple times in a single turn.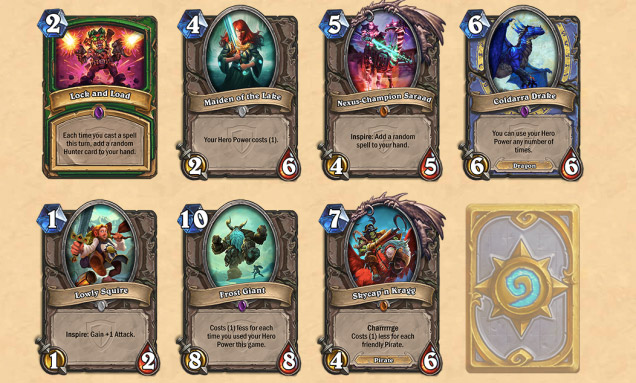 Individually they aren't enormously powerful, but there is the potential for some incredibly synergy with some of these cards if players are able to get a couple of them on the board at the same time.
[yframe url='http://www.youtube.com/watch?v=Fe7XDBtlQzg']
As usual, this expansion will be available to purchase with in-game gold if you have enough, or real money if you don't, as per Kotaku.
Discuss on our Facebook page, HERE.
KitGuru Says: It's been a while since I played Hearthstone. I've been distracted by a Xenonauts campaign and lately the all consuming Rocket League. Perhaps I'll pick it up again once this expansion hits however.