With all of the DLC controversy that's surrounded Turtle Rock's monster hunting shooter, Evolve, it's worth remembering that the game does feature a lot of unlockable content too. Yes, no one is particularly happy with the monster pricing nudge to pre-order, but there is still a lot of non-DLC content.
Take the monster skins for example. For each of the game's three main ones – Goliath, Kraken and Wraith – there's a number of skins for each of them and it looks like they will be unlockable through gameplay.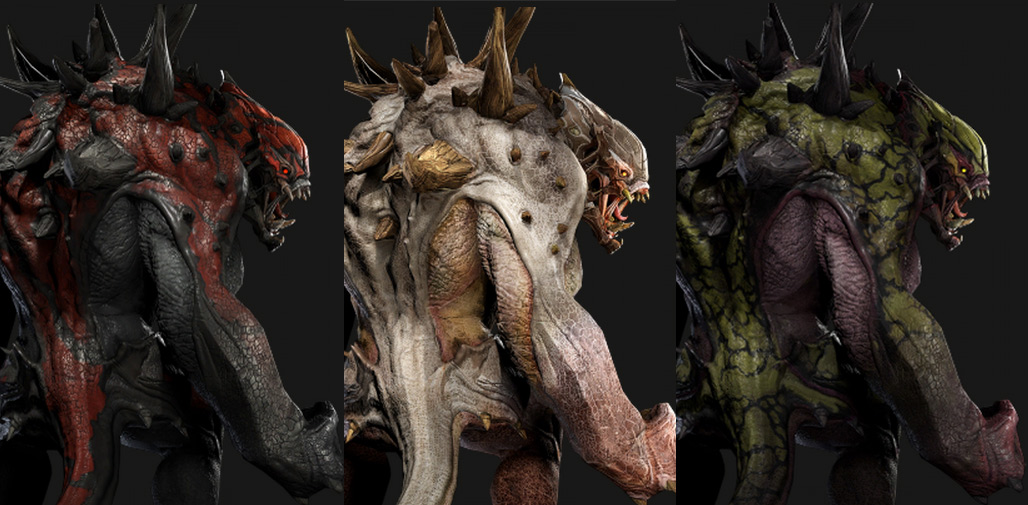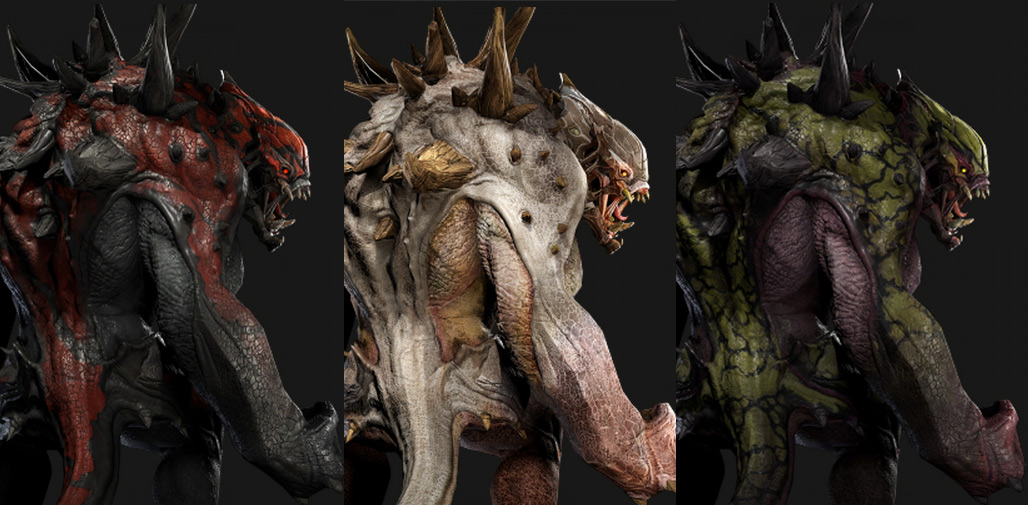 The new "Elite" skins were debuted by Turtle Rock on its official forums, where it also explained that all of them would be unlockable in-game. You would have to "earn," them it said.
What will the new #EvolveGame Elite Skins will look like? Check out the Turtle Rock forums! https://t.co/i20xt72H2t pic.twitter.com/t6xSrKf70y

— Evolve (@EvolveGame) February 2, 2015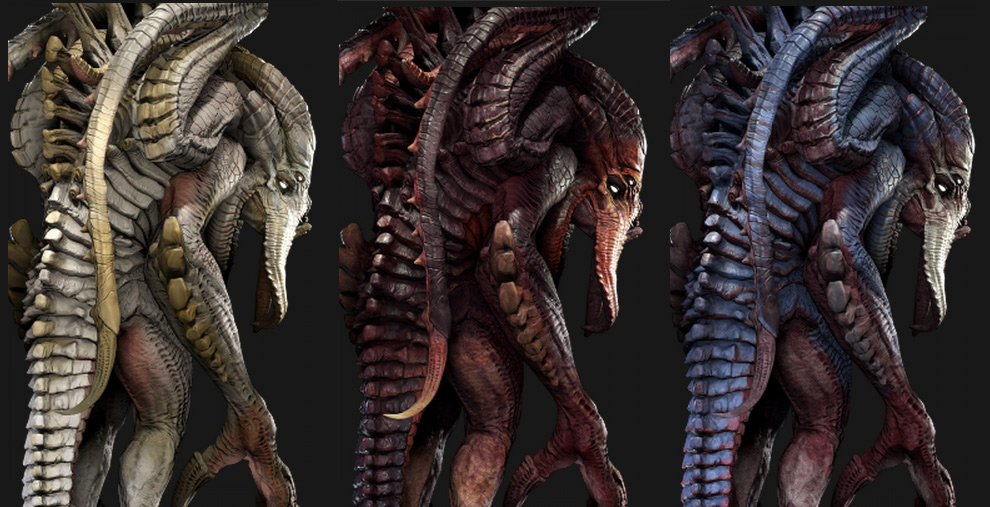 Since some the names of the skins (Magma, Poison, Wendingo etc.) seem to correspond to elements of the game's main map biomes, many people believe that unlocking them will mean you have to play on certain maps a specific number of times. Or perhaps win, as the monster, on those same maps.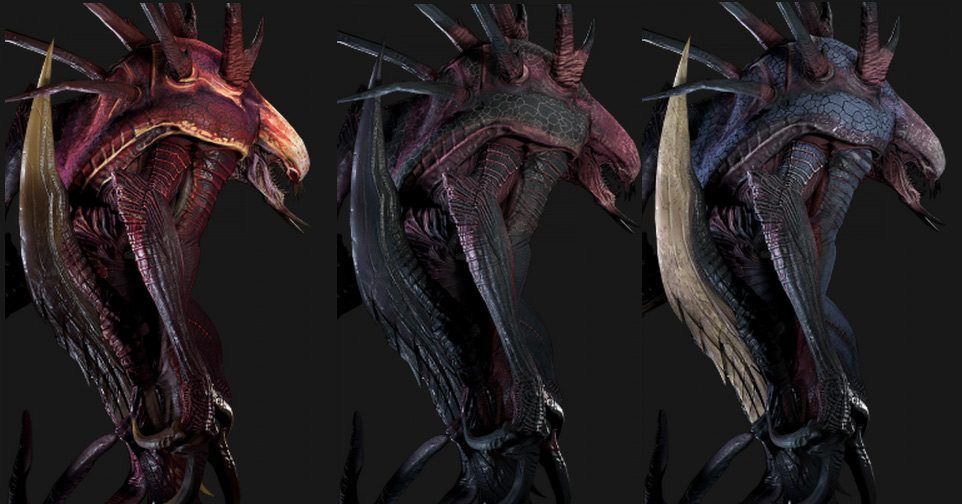 Other skins like Savage Goliath will come as part of the pre-order bonuses, but Corpse Eater skins no doubt are unlocked from earning a certain achievement for munching on the remains of your hunter enemies.
Evolve releases on PC, PS4 and Xbox One in just under a week's time, on the 10th February.
Discuss on our Facebook page, HERE.
KitGuru Says: I'm pretty pumped for this game's release. Skin wise, I think my favourite is the albino Goliath. Or maybe the Magma Wraith. What about you guys?