Two of the most successful schemes ever pushed by console makers have been Microsoft's Games for Gold and Sony's PlayStation Plus. Both give subscribers 'free' games every month for them to enjoy, meaning that even if you don't buy your own preferences every now and again, there will always be something to play. Now the guys behind Humble Bundle are doing something similar, offering new games every month for a small fee.
It operates a bit like the nerd bundle provider, Loot Crate, in that for $12 (£8) a month, you'll be sent codes – usually for Steam – to a number of games every 30 days. You don't get to choose what games are made available, but it's suggested that a lot of them will be games that haven't featured in Humble Bundles in the past.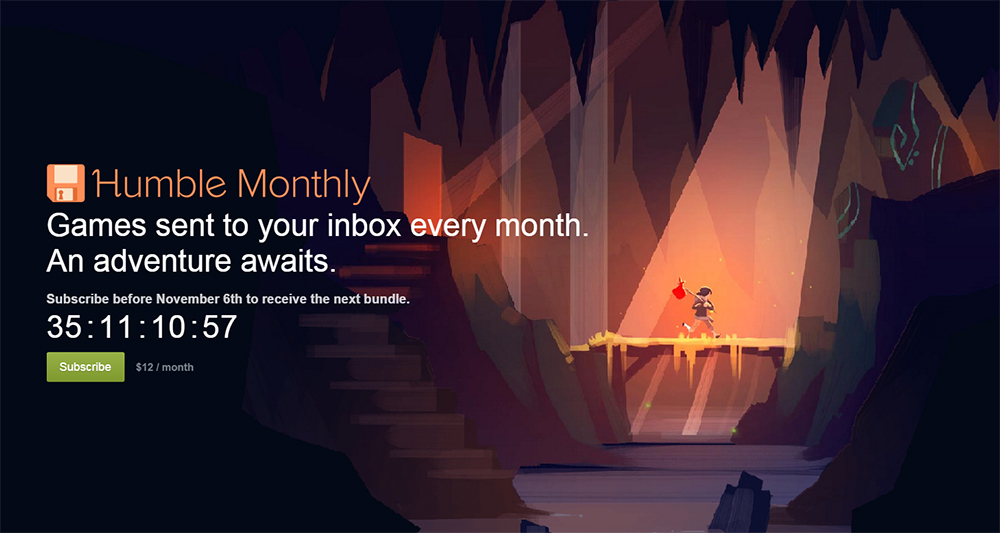 To get things started, the service is giving away Legend of Grimrock II for anyone that signs up before the next month roles around and the first batch of games are released on 6th November. Beyond that, they will release on the first Friday of every month.
[yframe url='http://www.youtube.com/watch?v=rkOfIpq5YRM']
Five per cent of all money raised by the service will be given to charity, though standard Humble Bundles with their usual contributions will also continue. If you ever choose to cancel the service, you can just end the payments and it will stop giving you new games, but you can still keep all of your old ones.
Unfortunately it seems like the service is currently credit or debit cards only, so no Paypal.
Discuss on our Facebook page, HERE.
KitGuru Says: This seems like a nice little system that will be fun for those that don't like to hunt out games themselves. It also might make a nice present for someone. However, the fact that we're only told that some games may not have been featured in Humble Bundles before, suggests that we could see games being recycled from old bundles, which makes this less of a worthwhile service for those that have purchased them in the past.
Some have even suggested that this is the eventual conclusion of a pre-order system: pay for something before you know what it is, whether your PC can plat it and whether you even enjoy that genre.