Runescape might be the game we all cut our teeth on back before we could afford to pay for our games, but it's still going incredibly strong, with a massive player base and a constantly evolving game world. The developers are looking to leverage some of that popularity this week to help educate younger gamers on the current plight of the world rhinoceros population, which as always it seems, is under threat.
Teaming up with the Royal Foundation and United for Wildlife, Runescape will be offering up pet rhinos for games, as well as rhino related items (probably not tusk statues or virility pills) which you can get your virtual mitts on by answering some specific questions about the plight of the rhinos.
As Wired explains, these questions aren't thought up by some Jagex intern with an internet connection, but conservationists Trang Nguyen from Vietnam and Mauricio Guerra from Colombia. They're now found within the Runescape world as NPCs, who will ask you the questions if you're interested.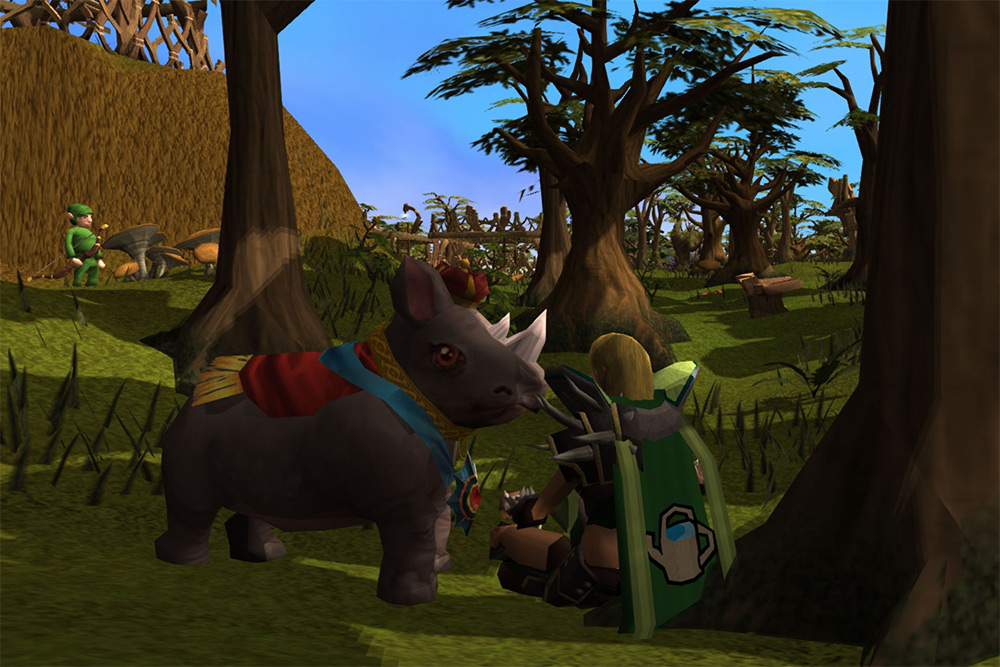 The two species of rhinoceros that the charities and Jagex are hoping to promote the conservation of, are the black and white rhinos. The former is far more in-danger than the latter, with around 5,000 and 20,000 of each species respectively, but both are on the endangered species list. "They really are running out of time, and the goal of United for Wildlife is to get as many people to understand that as possible," the charity said.
Over 150,000 of the in-game pets have been claimed so far, a lot more than exist in the real world now, where numbers are still under threat by poachers  and habitat destruction.
If you want to get yourself a little rhino pet in-game, you'll need to answer five questions correctly for a white one, or seven for a black one. They each grant minor experience bonuses as they follow you around.
Discuss on our Facebook page, HERE.
KitGuru Says: Whether you play Runescape or not, raising awareness for the plight of these animals is never a bad thing. Bear in mind, that a sub-species of the black rhino, the West African Black Rhino, was declared extinct as recently as 2011.