The creators of the Just Cause 2 multiplayer mod recently released an update that would make it possible for server admins to restructure the world as they saw fit, adding everything from strange landscapes and stunt tracks in the sky, to underwater building complexes if they so desired. But at the time, those god powers were restricted to admins alone. Well no longer.
In a new mod within a mod from forum user Jman100, players can now build anything they want in the world of Panau from the in-game level editor that lets you add any item you want. It's a little clunky as you might expect from an in-game level editor, but it opens up possibilities for those that want to build a huge mountain complex on the island, or do anything those one per center admins could do. Now the power is in the hands of the people. Glory to Panau!
[yframe url='http://www.youtube.com/watch?v=Q2Il3bWv6Rs']
Out of respect for the way Jman100 has shaken up the game world in his server mod, the admins of the JC2 MP mod have highlighted his server this week, so the easiest way to find it is simply to browse through the list of available servers and his will be highlighted in bright orange.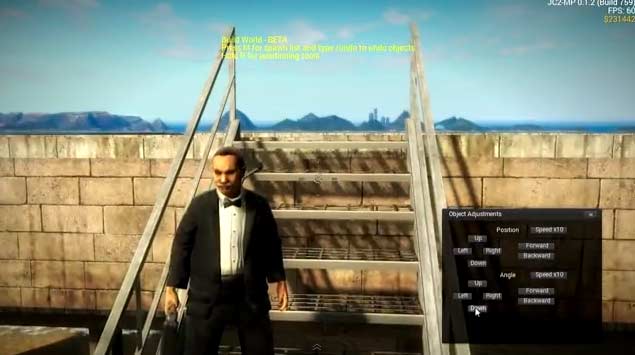 The Just Cause 2 MP mod is available from the official site and allows anyone with a copy of Just Cause 2, to play with as many as a thousand others, battling, racing and skydiving all over the island from the single player game.
KitGuru Says: I've been really enjoying the Real Life and Battle for Panau servers recently. What about you guys?
[Cheers RPS]