Like the eponymous Kerbal Space Program itself and all the rockets it builds, the developer of the game, Squad, has taken it through many, many testing phases and iterations. With the first public release of the game back in 2011, it's been in Earl Access for a long long time, but now it's finally set to reach the official beta stage, with the impending release of version 0.9. To tease us about the near-complete version of the game, Squad's released a new trailer: Beta Than Ever.
This is a big one too. Huge in-fact, even if you just consider the version numbers – the last one was o.25 released in October. This upcoming update is set to make KSP essentially, feature complete too. At least at a basic level.
[yframe url='http://www.youtube.com/watch?v=wd5uVMLGmuA']
There's individual skills and experience for your different Kerbal astronauts, big biome additions for all planets, giving players over 100 to explore across the many different worlds within the Kerbol system and some tweaks to the ship editor that offers much more detailed control of parts during construction. The ability to smoothly rotate them through every axis, rather than pressing the flight controls with the shift key held down, should make for some amazing creations.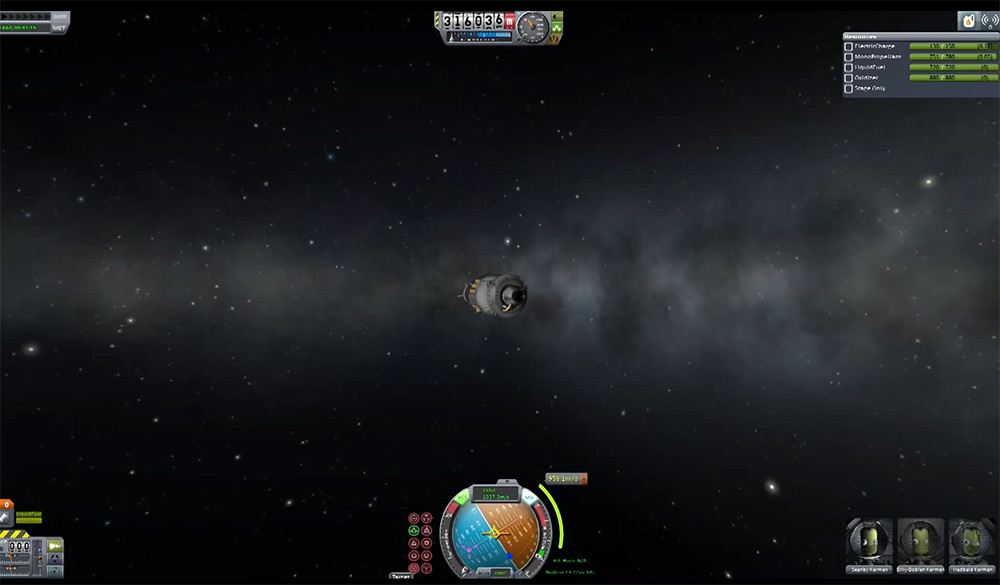 Those little buttons give you a more hands-off control system, automatically turning you to pro-grade, retr0-grade etc.
In terms of new parts, there's some MK3 additions like hinged doors that let you make hangers within your space craft to hide probe bodies or sensitive components. To give you a reason to use all of them, there's a new contract system (thanks to one of the KSP modding community) which adds plenty of new missions and means when 0.9 is released, you won't be spending all your time planting flags on the moon.
You can also upgrade your Kerbal Space facilities too, starting from scratch with small buildings and little to show for your efforts, to the pinnacle of space exploration with all of the fully upgraded features that we've come to expect from Sandbox mode.
KSP 0.9 Beta Than Ever, is expected to become available some time before Christmas.
Discuss on our Facebook page, HERE.
KitGuru Says: Well, this is unexpectedly huge. While Squad will continue developing KSP after release, once this update is out is will be mostly feature complete. I'd still recommend a fair few mods on top of it, but it's come a long way in the last few years and is looking very polished.