Often the easiest way to introduce more traditional board gamers or non-gamers to more in-depth tabletop experiences like RPGs, is through "lite" versions, like Heroquest, or Castle Ravenloft, but these games can still be overly complicated for younger players, with a lot of options and counters to keep track of. Little Dungeon scales it back even further, reducing the core concepts down to simple card play, making it much easier for your children to learn the concepts of the genre in a simple setting.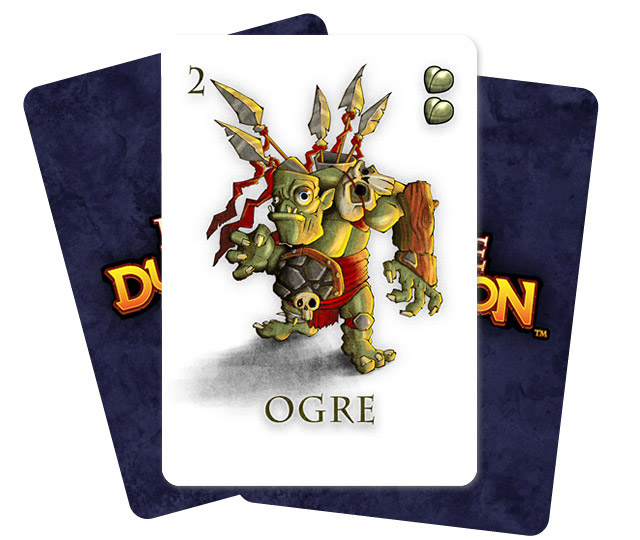 Currently on Kickstarter with three days to go (and $400 needed to cross the finish line) Little Dungeon and its first dungeon, Turtle Rock, features cards for monsters, loot and weaponry, with players trying to kill as many enemies as possible, without dying and all the while collecting as much treasure as they can carry.
Designed to be played by 2-4 players over 20-30 minutes, the game offers an entry level experience for those just learning the ropes and has a kid friendly art style, with goofy enemies and colourful weaponry. There's plenty of tiers if you want to send some cash the designer's way, with the chepeast way to get the game in your hands, a $5 print your own version. However for $15 (+$10 for overseas postage) you get the base game. At the top end, for $150 (£90) you get the game, some extra cards, a couple of Tshirts, a game prototype and a big concept art print.
If you want to help Tiny Dungeon cross the threshold, pledge some cash on its Kickstarter campaign here.
Discuss on our Facebook page, HERE.
KitGuru Says: If I hadn't already made my Mrs sit through enough Descent games to force-feed her the rules, I'd probably have started her off with something like this.