One of the concerns I've heard from a few Total War: Warhammer players in the past week, is that the manual wasn't on Steam where it was supposed to be. We reached out to Creative Assembly to find out what's going on and can now give you a direct link to it.
Here it is. Of course, typically the manual is now available through Steam as well – simply right click the game and click through the "Player Manual," but whether Creative Assembly added it after our prompting I can't tell you. All I can say is that the manual is now available and for those looking to figure out some of the foreign aspects of TW:W, it can help out with that.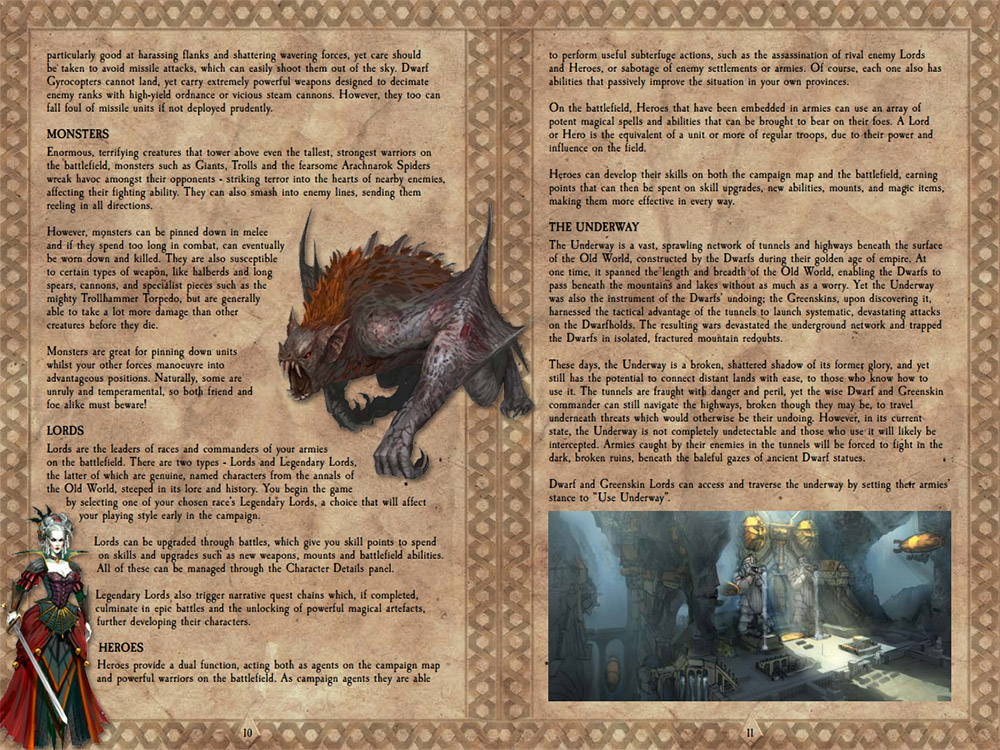 However don't go in expecting a fully detailed manual like games of old. This PDF file is more of a short leaflet on the game, explaining some of its newer concepts, like the different races, magic, flying creatures, monsters and the various lords and generals of the Old World.
It also has a complete repository of every keyboard command and shortcut in the game, which would be great as a print-off or something to load up on a second screen if you find it difficult to remember the multitude of options available.
Discuss on our Facebook page, HERE.
KitGuru Says: I've been having a lot of fun with Total War: Warhammer this past week. It's the first game to pull me out of my VR goggles for a few days.