Although many of the early games and experiences on the Oculus Rift have been in the first person, a lot of the ones shown off during today's pre-E3 Oculus press event have shown us a far different perspective. Third person gaming does work well in VR – we can speak with personal experience on that – and that's exactly what a number of developers are doing with their first official VR games.
Gunfire games was first up, talking about its new, third person labyrinth exploration game. It's called Chronos and features dungeon crawling throughout the protagonist's entire life. As the player fails and restarts, the character must wait a year before diving into the bowls of the dungeon again, which means he'll age. As he gets older, his stats and abilities will change, giving us that evolving gameplay experience that Molyneux once promised us with the first Fable.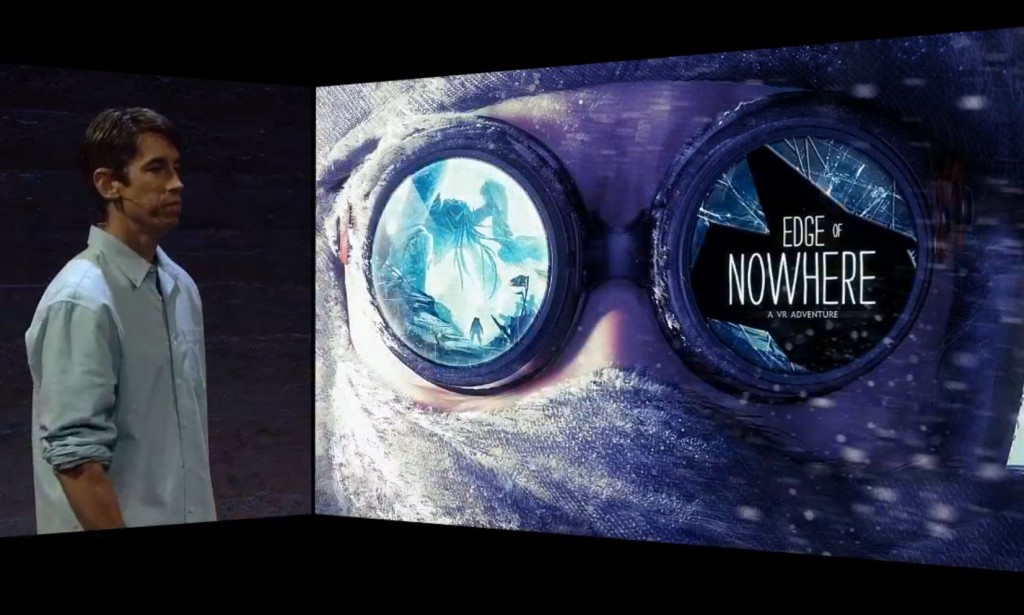 Spyro and Sunset Overdrive developer Insomniac Games, has a game of its own, which will be exclusive to Oculus Rift – another snub to Sony – and will feature… stuff, in a frozen world. Again it's third person, but the content of the game wasn't really explained. It has a nice art style and looks to mix in some Cthulu like tentacles with exploration in the frozen wastes.
Along with these two big announcements, a few other experiences were shown off during a quick montage at the end of the game showcase, during which already shown off demos like Luckey's quest made an appearance.
Discuss on our Facebook page, HERE.
KitGuru Says: I'm excited to see what other perspectives are like in the Rift. Real time strategy or board games and tabletop wargames could be fantastic. Get ready for Games Workshop to drop the ball again.