Minecraft developer Mojang, made waves this week among the blocky, builder community, by announcing changes to its end user licence agreement (EULA), that made it so that nobody would be allowed to make money from Minecraft without its permission. This was quickly interpreted by the game's player base that no matter how unique your server was, no matter what content you offered, you'd have to go through Mojang first if you wanted to charge for it. Now the developer has explained that it's just trying to keep the experience fair and prevent pay-to-win scenarios from occurring.
In a statement over on the official Mojang blog, CWO at the company, Owen Hill explained that while it was never explicit, the only really legal way for people to make money from Minecraft, was through videos. If you did it any other way, technically you were breaking the rules. However, Mojang is now looking to change that so that any other way bar its specific caveats, isn't allowed.
So from now on, yes you can charge people for access to your servers. However, you cannot have those people playing with non-paying users (thereby splitting the player base). You're also allowed to accept donations, so even if your server is free, if people want to throw you a few quid, that's cool too. On top of that, you can sell adverts and in-game items too, but neither must have an impact on gameplay beyond the cosmetic.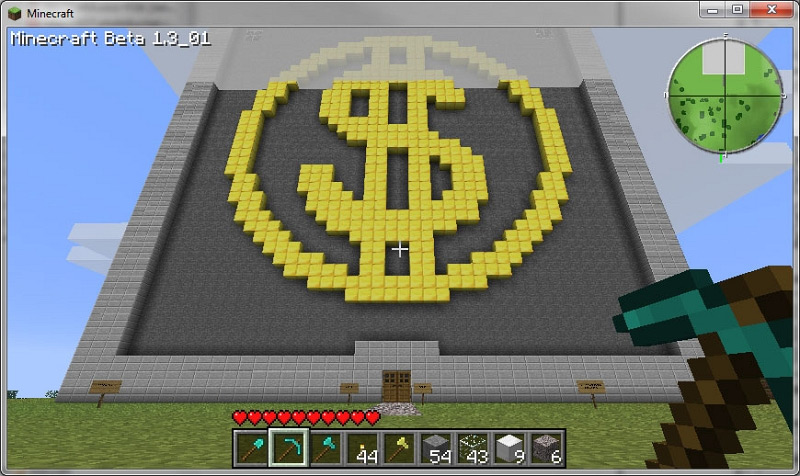 Building Duckburg like money bins is still cool though
He also asked that nobody give away or sell capes, as he wants to keep those for special events only.
Along with the new thumbs up rules though, there's also some absolute no-nos. For starters, Hill said nobody is allowed to charge real world money for in-game currency. You can dish them out for completing tasks, or for simple time spent in the game, but no real money transactions.
The final rule is no impersonating of Mojang. So if you monetise your server, you need to make it clear that it's not official and the money is going to you, not the developer.
Discuss on our Facebook page, HERE.
KitGuru Says: Does this clear up the rules a bit more for you guys? Do you think Mojang is going a bit far here, or does this guarantee a safer gaming environment for everyone going forward?
Image Source: Umlux