Monster Hunter fans in the west don't get much in the way of love from Capcom when it comes to the new releases in the series. We're not getting a look in with the Chinese Cryengine PC version, Monster Hunter Online, and it's taken untill now for the developer to announce the future release of Monster Hunter 4 outside of Japan. However we're getting the updated version set to hit Japan in Autumn this year – except we won't be getting it until early 2015. And it's only on the 3DS.
This was announced by Capcom on its official blog, with Monster Hunter series producer Ryozo Tsujimoto releasing a short video to discuss the news:
[yframe url='http://www.youtube.com/watch?v=3o-5ZKoUKxw']
Both 4G and 4 Ultimate will allow the use of previous MH4 saves, as well as introduce a bevy of new monsters to fight.
The game is an enhanced version of the original Monster Hunter 4, released in the latter part of 2013. In Japan it'll be known as Monster Hunter 4G, whereas in the west it'll take the name Monster Hunter Ultimate, which puts it in line with the previous Wii U release – MH 3 Ultimate. However no news on home console releases of any new Monster Hunter games, which is a shame considering MH Tri on the Wii was the console's highest playtime title throughout the console's life – the average player spending at least 100 hours on it.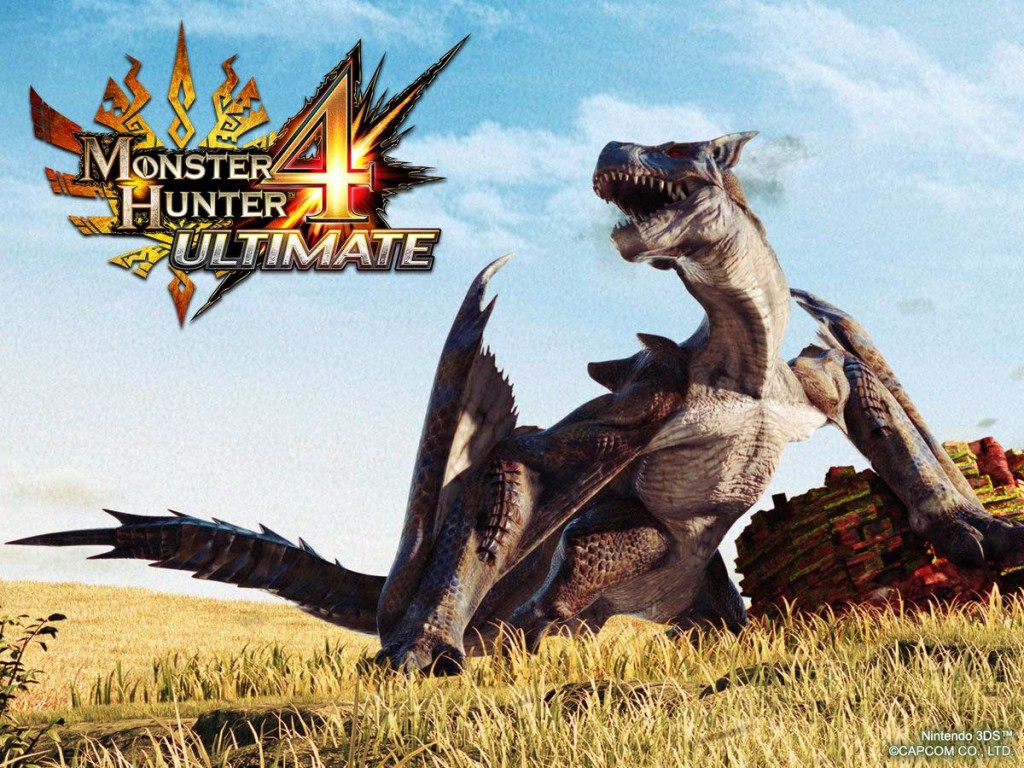 Enjoy fighting that huge Monster on at most, a five inch screen
Perhaps the reasons there though is that the Wii U didn't exactly fly off the shelves thanks to its version, 3 Ultimate. But you could easily attribute that to the fact that the game isn't substantially different than its Wii cousin. In-fact, it's the same game with added multiplayer features, new quests and added equipment options – much the same as 4 Ultimate will be.
KitGuru Says: MH fans in the west don't get a lot of love from Capcom and it's a shame, because if the game was made just a little more western friendly, it could easily be as popular as Dark Souls – it's got that same vibe without as much frustration.