Too often it seems that the protagonists in our games are the same muscle bound, shaved headed super soldiers. Some titles offer character customisation or play with our expectations, but I don't think I've ever played as a marked-for-death teen before. And that's exactly what we'll get to do in the upcoming Friday the 13th game, where much like Turtle Rock's upcoming Evolve, several players will team up to take on a single boss 'monster' only this one moves at a walking pace and wears a hockey mask.
It's been over 25 years since Jason Vorhees, the classic slasher movie icon, made an appearance in a videogame about his movie, but if all goes to plan, this game will look and play a lot different than the original.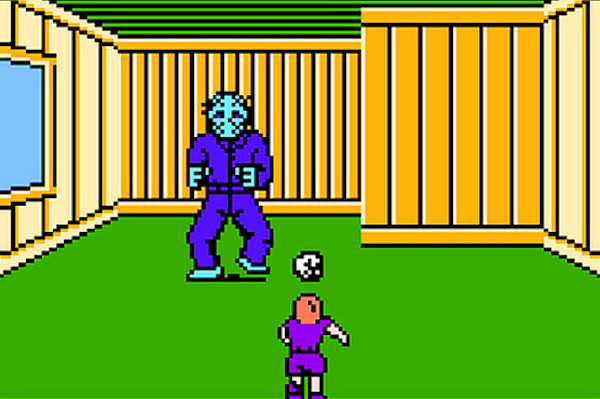 The original game didn't really capture the feel of the movie…
The new Friday the 13th game will have asymmetrical teams, with a group of tainted teens that need to team up to take down the killer, which while not stated explicitly, will no doubt be Jason himself.
"With a new television series on the horizon and plans announced for the thirteenth instalment of the film franchise, we felt the timing was right to finally explore Jason, Camp Crystal Lake, and the rest of the Friday the 13th story in interactive form," said the original film's creator, Sean S. Cunningham (via EGM).
"We have some exciting new ideas for a game that supplies plenty of replay value, while delivering the kinds of thrills and scares that fans of the franchise have come to expect."
The game will take inspiration from both the original movie series and the new TV show and is slated for release in October this year. Cunningham also said that an 'experienced studio' was handling the game's development.
Discuss on our Facebook page, HERE.
KitGuru Says: If we get to pick classic teen slasher movie characters, shotgun the stoner that gets stabbed while having a smoke.