Unity held its annual Unite conference yesterday, where it launched the new 5.5 game engine and a new Timeline feature for the editor. However the big news was some of the partnerships it has made recently, including ones with Nintendo, Facebook and Google, each of which will be using the popular engine for upcoming games and projects.
Facebook may not be your typical developer, even if its platform has hosted some of the world's most popular casual games in recent years. It was at the Unite conference though that it announced GameRoom, a game development platform that will fully support Unity with the 5.6 update next year. It will make it ultra easy to export games to Facebook, or to the GameRoom Windows app.
It's another case of Facebook trying to keep you on Facebook, whether that's online or off.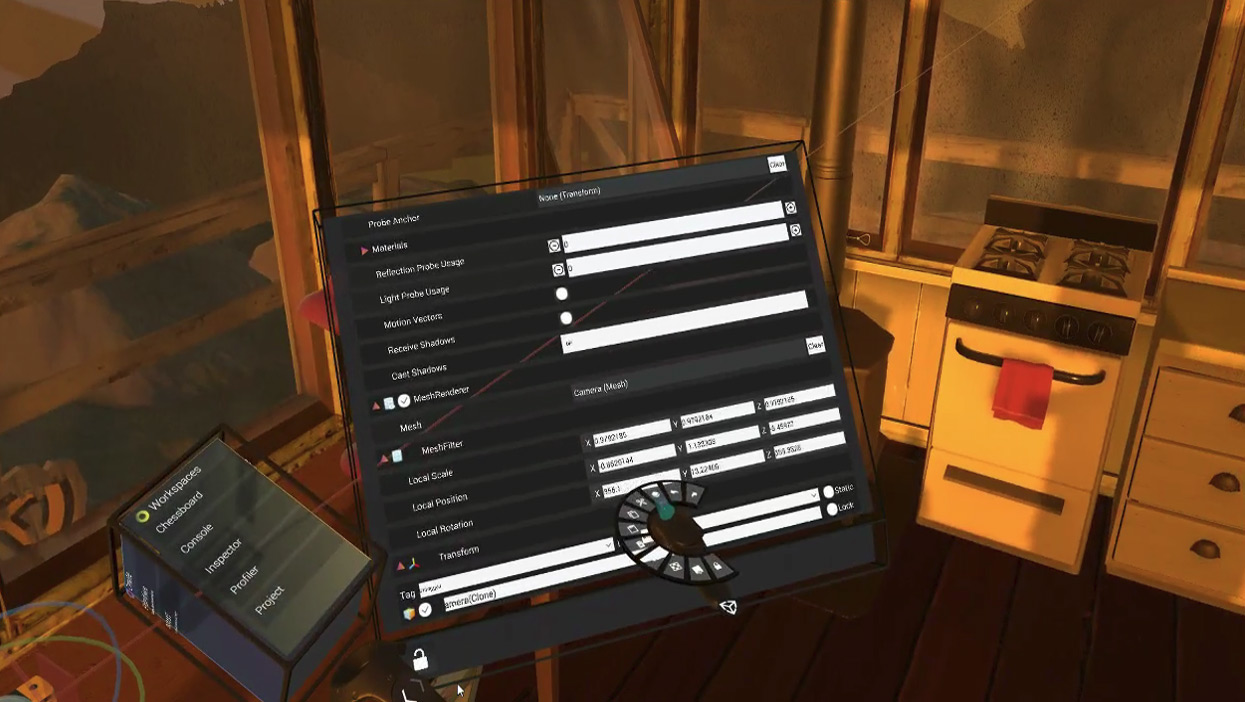 Editing VR, while in VR, is another facet that Unity is always improving
The Nintendo partnership is a bold move by Unity too. The Japanese console maker announced that Super Mario Run, the company's first ever mobile game, was built using Unity. We also learned that the Nintendo Switch will support the Unity engine at launch, suggesting that getting games on to the new console could be much easier for indie developers. That could also make it easier for existing games to be ported to Switch when it debuts.
[yframe url='http://www.youtube.com/watch?v=E39ychZKnDI']
Joining these two industry giants in their support of Unity, was Google. It will utilise Unity for much of its DayDream VR platform, which will help flesh out the upcoming system with content when it debuts. Like Facebook though, full support will have to wait until the 5.6 update next year – but considering DayDream isn't exactly ready yet, that shouldn't be a problem.
Discuss on our Facebook page, HERE.
KitGuru Says: Considering how much cheaper it is to license some of the world's most powerful game engines, Unity needs all the help it can get to stay competitive in that space. These partnerships will go a long way to aiding that.