Since we now live in a world dominated by digital distribution, especially in the case of music and games, it's great to see many different developers and publishers releasing their games worldwide at the same time, so everyone can enjoy them together no matter where they live. However Nintendo doesn't seem to have gotten that memo, as its latest first party releases have all been delayed after dropping in one region or another. While Mario Kart 8 was only pushed back by a couple of days from its Japanese debut, Hyrule Warriors saw almost a month of delays and now Smash Bros on the Wii U is hitting the US a full two weeks before the EU.
Curiously in this instance however, Japan isn't getting the game until the same day as the EU, which is a reverse from the 3DS version of the game, which landed in Japan back in mid-September, only arriving in the EU and US in early October.
For the Wii U version though, our friends across the pond are getting access to the latest generation of the Nintendo brawler on the 21st November, while the rest of the world won't get a chance to play until the 5th December.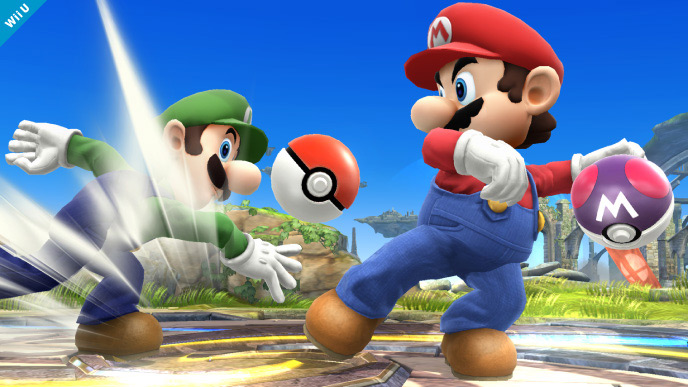 Never fret though Nintendo fans, as you can dish out more money for the game before it even arrives. Nintendo's upcoming version of Skylanders, the Amiibos – real world figures of Nintendo characters that you can import into your Smash Bros game – are going to be available from the 28th November. The earliest available figures will be Mario, Peach, Yoshi, Donkey Kong, Link, Fox, Samus, Wii Fit Trainer, Villager, Pikachu, Kirby and Martin.
The rest, including everyone's death-staring nemesis, Luigi and Diddy Kong, will show up a  little later, on the 19th. As Eurogamer points out, some of these figures will end up in Wii U Smash Bros Bundles as well, featuring a copy of the game and one or two of the little NFC enabled models.
KitGuru Says: I don't understand the need for staggered releases anymore. It really seems like it's more likely to hurt Nintendo here, especially since it only gives it three weeks before Christmas. It's great that this hasn't been pushed to 2015, but 20 days for parents to cotton on isn't enough.