If like many fans of Nintendo's recently(ish) released kart racer, Mario Kart 8, you're excited for the upcoming DLC offerings that are bringing extra characters, tracks and vehicles to the game, then get your bib ready as Nintendo has decided to whet your appetite with a screengrab of one of the new karts in action, along with a custom Yoshi colouring.
The first DLC offering, which will add Link of Zelda fame, Tanooki (the raccoon suit) Mario and Cat Peach, as well as eight new tracks, is set to release in November this year, with the second arriving by May 2015. However Nintendo hasn't spilled much on what the new tracks or karts will be about, until now.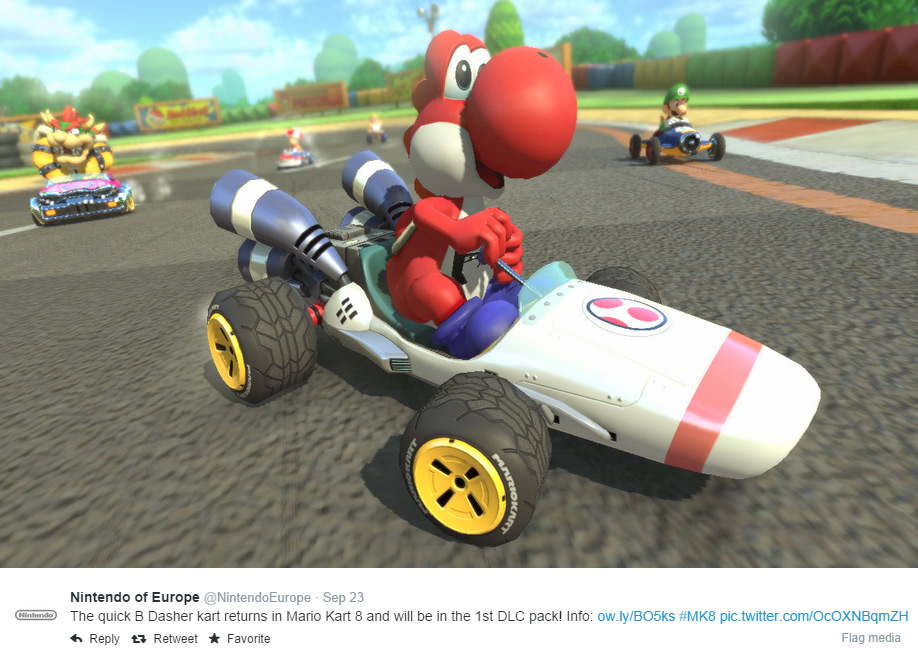 This is the B-Dasher kart from previous Mario games, being driven by a red skinned Yoshi. One of the bonuses for buying both this and next year's DLC offering, is that you can customise the colours of Yoshi and Shy guy in up to eight different ways.
The only other hint we have about the Karts in the new DLC packs is this other image from the product page, which shows the Blue Falcon kart: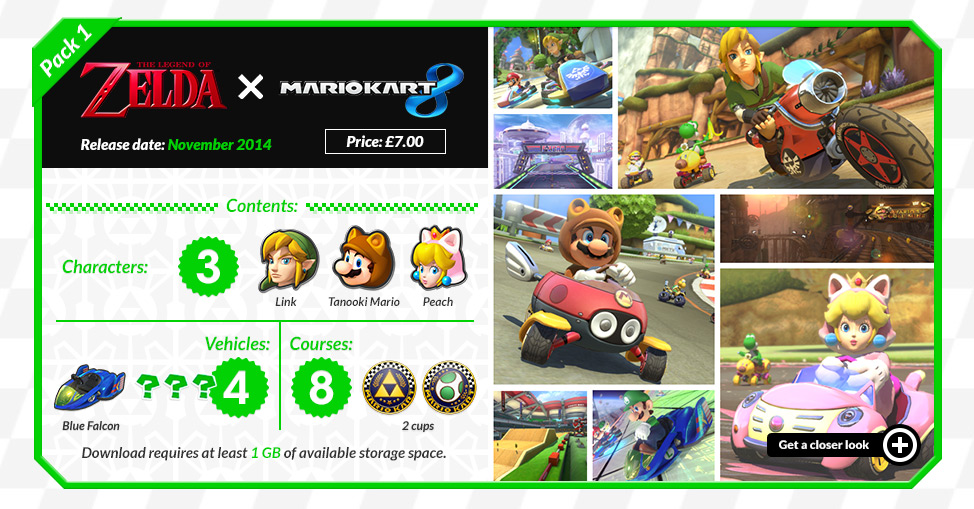 There's also some hints at potential tracks in there too, with a F-Zero themed track, as well as what looks like Wario's Gold Mine from the Wii version pictured on the right.
Each DLC pack costs £7 each, though you can buy them both together for £11.
KitGuru Says: I'm not usually one for DLC, but eight new tracks for MK8 has me quite stoked. What about you guys?