Following the recent shut down of the Nostalrius vanilla World of Warcraft fan-run server, Blizzard was pretty adamant that it wouldn't open up its own, official version. However it may be that the publishing giant is changing its mind, as a meeting with Nostalrius admins went particularly well.
Nostalrius was an unofficial, fan-run server that let players start up new characters in a take on Azeroth that mirrored the very original World of Warcraft, before all of the expansions and before all of the patches and updates. It was very popular too, with over 150,000 active players at one point, but Blizzard forced its shut down earlier this year.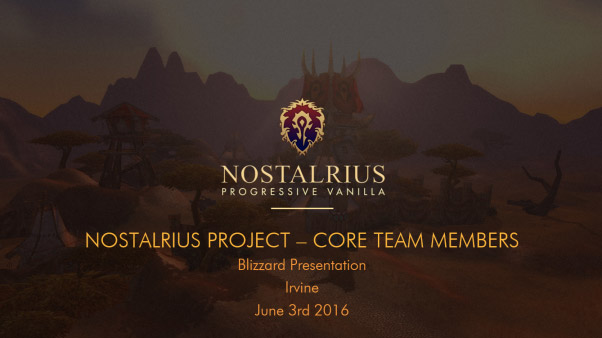 Following the aftermath, players launched a petition to create legacy servers where this sort of gameplay could be found legitimately. Blizzard's response was to engage with the community, but for the most part trumpeting the same line it has for years: 'you think you want legacy servers, but you don't."
[yframe url='http://www.youtube.com/watch?v=0Wrw3c2NjeE']
It did discuss the potential for "Pristine Realms," which would be the same as normal WoW, but without heirloom gear or level boosts, but that's not exactly what gamers were after.
However perhaps that way of thinking is starting to change at Blizzard. It recently met with the administrators of the Nostalrius server and was by all accounts rather surprised. The admins showed up to play and brought with them a presentation on why Nostalrius was a fun place for WoW gamers to play in and why Blizzard should consider launching its own legacy servers.
"After this meeting, we can affirm that these guys want to have legacy WoW servers, that is for sure," said the project lead, Viper, in a post. "We did everything we could to make this presentation and discussion as professional as possible, which was something that clearly was a pleasant unexpected surprise for the whole Blizzard team, Mike Morhaime included."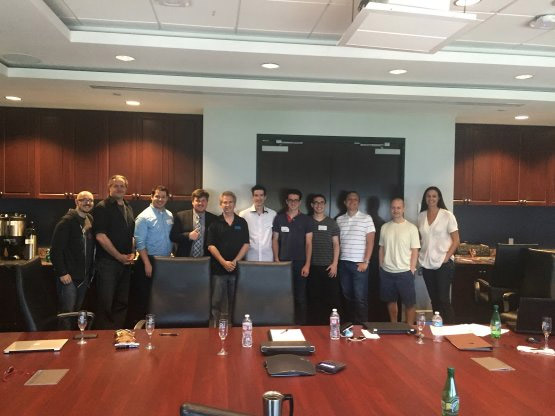 Source: Nostalrius admins
Several members of the Blizzard team ultimately said that they would enjoy playing Vanilla WoW again, which gives the Nostalrius developers hope that it may actually come to pass now. Blizzard has the necessary source code too, they said.
It would take a lot of work, but perhaps the tide is turning and Blizzard is starting to understand that vanilla servers might be worth considering.
Discuss on our Facebook page, HERE.
KitGuru Says: Did any of you guys spend time on Nostalrius? If so, would you be willing to roll up a new character if Blizzard launched an official vanilla server?