Despite the glut of gaming no doubt going on in the wake of all the winter and Christmas sales most game distribution channels have been offering for the past couple of weeks, the last few days haven't been an easy time to be a PC gamer. Just a few days ago we saw DerpTrolling knock out DotA 2, World of Warcraft and several EA services, all seemingly to spite one streamer. Now two other botnet operators are claiming responsibility for slowing Steam to a standstill, making many of its community features near impossible to use.
While at the time of the writing I don't seem to be having any problems accessing most Steam features, the guys over at PCGamesN are getting at best a 50 per cent success rate and some are fairing even worse. Some developers are reporting that they are unable to access some Early Access functions, thereby making it impossible to communicate through their forums or upload new content to the Steam store.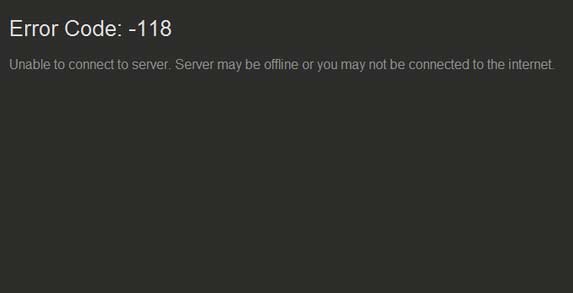 How many of you have bumped into this notice this morning? 
As with the Derp attack though, someone, or some people are claiming responsibility for this supposed DDOS. The two in question are Twitter users @LARCENY_ and @chFtheCat, who have been high fiving each other for the past couple of hours over their DDOS antics.
They've been at this for a while too. One tweet over four hours old reads: "so we're launching more ddos dildo attacks at steam, me n @LARCENY_."
Understandably gamers are somewhat miffed at the news. They want to buy games dammit and these two are stopping them. As you might imagine, the abuse isn't pretty. It ranges from simple 'why are you doing this?' all the way up to death threats and wishings of sexual violence upon those responsible.
No word from Steam support on the matter, but considering the service seemed to be entirely down earlier, we look to at least be heading in a direction that brings everything back online.
KitGuru Says: It's a little worrying that a couple of guys can take down a service as massive as Steam. Presumably it helps that a lot of people will be trying to access it at once on-top of whatever botnet that was employed, but still, troubling stuff.