Although you'll struggle to see it live now, a background takeover advert that appeared on IGN's website has revealed that Blizzard's upcoming, online multiplayer shooter (with a few MOBA elements) Overwatch, will have an open beta on 3rd May, with a final release on the 24th. You will have to pre-order the game to gain access to the pre-launch testing phase though.
This is all unconfirmed and could be some sort of elaborate ruse, but it seems unlikely. The most common suggestion from the Redditors who initially spotted the advert, is that IGN jumped the gun on publishing this background ad and there's no stopping eager fans with a print-screen button within reach.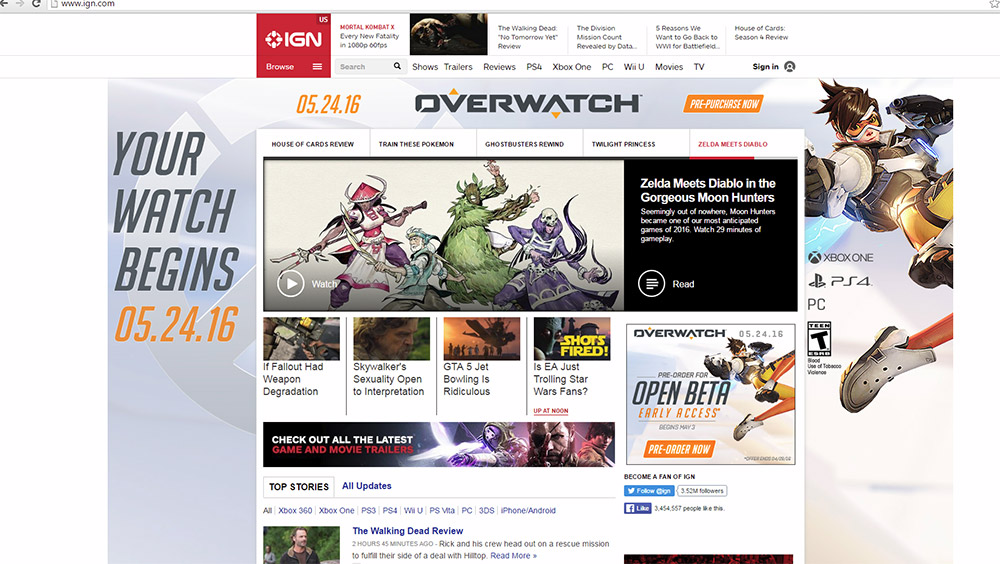 Source: Imgur
Previously Blizzard has simply stated that Overwatch would be showing up at some point in "Spring 2016," so this would sit in-line with that.
The important take home for those wanting to be part of the beta though, is that although there are still a couple of months to wait, you do need to pre-order Overwatch by the 29th April to be eligible to enter on the 3rd May.
Discuss on our Facebook page, HERE.
KitGuru: Overwatch draws inspiration from a lot of popular games and genres, including elements of Team Fortress 2, several MOBAs and the pseudo-cartoony worlds that Blizzard is known for. If you've tried it out, what do you think? Does Blizzard pull it off?