Pokken Tournament is a Tekken-like beat 'em up but with Pokemon, that was released in mid-July in Japanese arcades only. It's expected to head over to the west eventually though and it may bring with it something that has the potential to be a huge earner for Bandai Namco and Nintendo. A new Pokken Tournament trademark, registered in the EU, mentions the use of NFC enabled figurines.
That's right, we're looking at Amiibo, Skylander, Disney Infinity-like figures, but based in the Pokemon universe. The Pokken Tournament trademark filing covers many different interpretations of the game, but it's the more niche mentions which are potentially trhe most exciting.
"Near field communication (NFC) technology-enabled devices, namely, key chain tags, key chains, key fobs, key tags, key rings and key holders, and figurines, to facilitate the transmission and recording and exchange of video game content," it reads.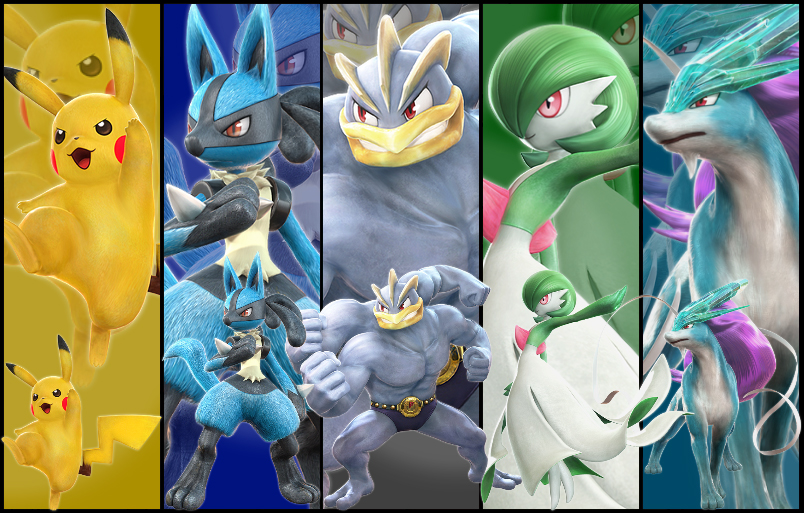 NFC enabled figures have made sense with the idea of the Pokemon franchise since they became a thing with the release of Skylanders back in 2011. While it would be a big cash grab for Nintendo, releasing any line of collectible Pokemon figures for use in-game would be huge and it seems to finally have cottoned on to that idea. Presumably the Pokken Tournament pokemon will be limited to the fighters in-game, rather than be available in all the hundreds of types and forms of pocket monsters that have been released over the years.
But if this is a success, what's to say Nintendo doesn't expand the range and make more? Perhaps tying them in to the next full Pokemon game release a few years down the road?
This is all speculative at this point, as all that's been filed is the trademark. There's no guarantee that Pokken Fighters will even have NFC figurine support in Europe, but if it does, it's a huge sign that we could be due a lot of Pokemon related models in the future.
Discuss on our Facebook page, HERE.
KitGuru Says: I think I could probably restrain myself to just a couple of figures if a new, full Pokemon game was released (with Wii U support if we're talking pipe-dream). Something classic like a Gyrados maybe.
Image source: CoolShadow/Deviantart
[Thanks
AGB
]