The gaming industry often gets attacked for any number of screw ups, problems or fallacies but one of its better aspects is the ability for individual developers, indies, to thrive. While you could argue that the landscape is a little saturated right now, thanks to the many potential outlets for promoting and selling a great game, first time developers can make a real go of it by themselves. Of course, getting a publisher on side can help a lot too, but how do you go about that? Positech's Cliff"Cliffski" Harris recently wrote up an interesting guide on just that.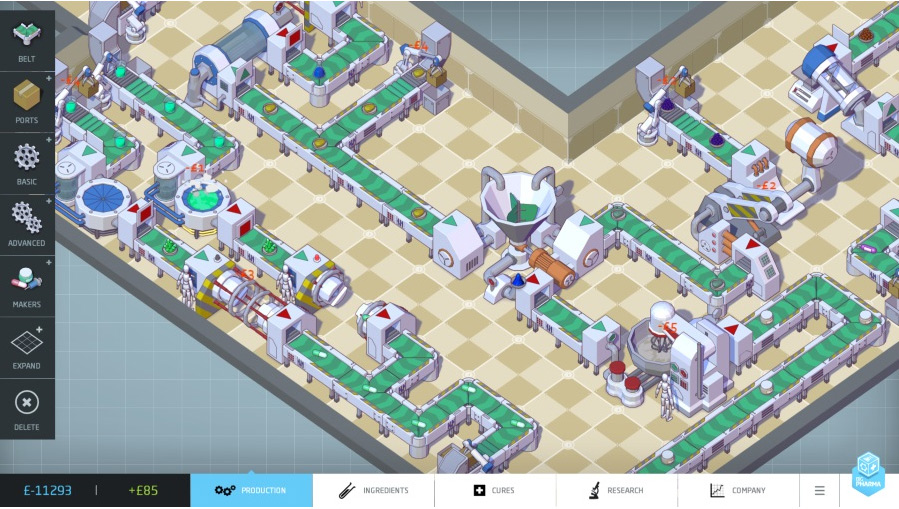 Positech's next published third-party game is Big Pharma, a Theme Hospital inspired medicine manufacturing title
While hardly a big publisher in his own right, Mr Harris has published Redshirt and is the in the process of aiding Big Pharma (which we checked out at EGX 2014) and Duskers, so he's hardly new at being pitched to. With that in mind, here's some dos and don'ts from the man:
Include a bio, even if you haven't done anything game related before.
Be concise with the introduction: make sure they know what your game is all about in short order.
Explain why you need the money, or the time, or connections. It lets the publisher know whether you've thought about your other options before hand.
Concept art, flavour text are very important. It shows the game has "soul."
Can you actually make the game? If not, what do you need?
Don't try to come across worldy wise about the industry. You're the one pitching.
Don't screw up the numbers. It looks amateurish.
You won't be as successful as Minecraft.
Don't expect to earn a lot during production. You'll get the big payout, if any, when the game is successful.
Flesh it out. If someone is going to invest a lot of money in your idea, it needs to be well thought out.
All in all though, Cliffski says that your best bet is to be prepared, be willing to be flexible and pitch yourself as much as the game. You're the developer and you need to be able to make whatever it is you're pitching. If you can do that and the idea is solid, you're in with a good chance.
The above is just a sprinkling of the advice he gives however, so for the full rundown in the man's own words, check out the Cliffski blog, here.
Discuss on our Facebook page, HERE.
KitGuru Says: Do we have any indie developers among the KG reader base? We won't be publishing anything any time soon, but we're always interested in covering exciting new projects. Feel free to get in touch.