CES is an action packed show for anyone that likes a bit of tech. The weird and the wonderful can be seen like a digital freak show, but alongside it all is stuff that could truly change the world. Like this new standard that can put an end to the 'insert, flip, repeat' actions of many PC users the world over: reversible type C USB connectors.
I'm being a bit over the top of course, but I'm sure many of you have spent countless seconds trying to insert a USB device in the back of your rig, or the side of your laptop, only to end up flipping the cable around multiple times to try and get it in. For a cable that should technically only have two possible orientations, it can sometimes seem impossible to insert. Fortunately, it looks like the Type C connector, which is reversible and therefore can be inserted whatever way you like, is finally coming to real products, as it's been spotted by PC-World at CES.
It's also smaller, which should make it easier to fit more of them in the same amount of space as before.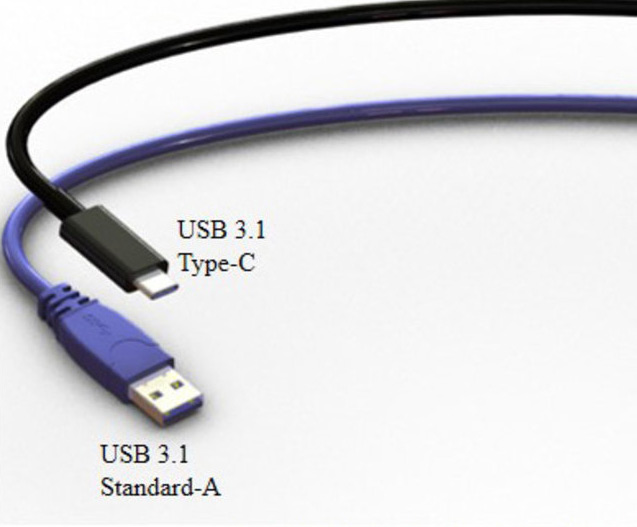 This early artist rendering of the connector by Foxconn is pretty accurate. 
The Type C connector was ratified by the USB Implementers Forum back in 2014, but its only now that products making use of the standard are showing up. However it will bring more with it than just a reversible connector. The new type of USB header will also be able to transfer power up to 100 watts, which should mean that much larger devices, like tablets and laptops, can be charged with just a simple USB cable.
Unfortunately, the first devices making use of this new cable type will be phones running USB 2.0, so even though USB 3.1 is in the works (offering 10 Gbps), it may be some time still before we see super high speed file transfers with that wonderfully reversible cable.
Discuss on our Facebook page, HERE.
KitGuru Says: I'm probably getting a bit too excited by this, but I know it will literally save seconds of my life over the next 10 years.