The world's most well known music recording and editing software, Pro Tools, may soon become even more widely renowned, as the creator Avid, has updated the official page for the program, stating that before long it's going to release a free version called Pro Tools | First.
"Want to make great sounding music? Start off right using many of the same tools the pros use—absolutely free," reads the page for Pro Tools | First. If this is the full package currently being sold by the company, that represents a massive saving, as buying the full version now would set you back over £300.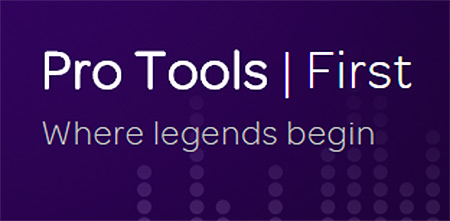 Avid will still make money on the software even if it does open it up to everyone though, by selling plugins for added drum sounds, guitar tones and extra tools like autotune. These are often sold by other musicians, but Avid may sell its own branded ones in the wake of making the software free for all.
Another way in which Avid will restrict you in order to try and get first time tryers to become buyers, is cloud space. Avid will limit you to three projects stored in the cloud and if you want more, or to store your new hits locally, you'll need to pay up. Users will however be able to export their finished tracks. Avid isn't holding anything hostage.
KitGuru Says: Any budding music producers among KitGuru readers? It was never my forté. I got an E for my music tech A level.