Riot is continuing to enforce its professional code of conduct with its pro player base, with several in the Oceanic region being hit with the ban hammer, three of which came from the same team – which you would imagine is going to cause more than a few problems with Season 4 just getting started.
The team facing up to losing over half of its roster, is Little Wraith, which only recently qualified to play the game professionally at the Intel Extreme Masters Regional Invitational. However when Riot investigated the team, it found players hadn't been keeping to the company's "Summoner's Code," a somewhat loose list of moral guiedlines that pro-players are expected to adhere to more than than their unsponsored brethren.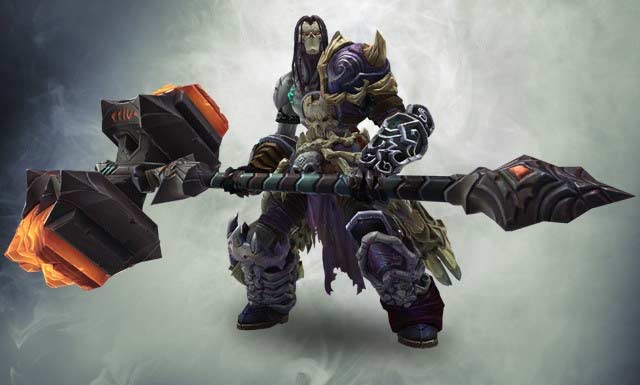 I always imagine the ban hammer looking something like this
"I can not go into much detail due to privacy reasons," Mirko Gozzo, Riot's Oceania GM, said when asked by PlayerAttack about the bans, . "But basically we regularly perform checks on our player behaviour and on this last check, a number of players – not only pro players – were found acting against our Summoner's Code, and therefore were temporarily banned.
However Little Wraith wasn't the only team affected. Both Team Immunity and NV both received bans to some of their players, with one from the latter receiving a six month ban for his behaviour, meaning he can't compete in tournaments online or offline for some time.
KitGuru Says: It would be interesting to know what was done to earn these bans, since Riot has previously talked about "Toxic" behaviour in its banned players. Then again, perhaps those involved are under 18 and therefore can't be named? Hard to tell from the way it's worded.