While it's one thing to be a team manager and attempt to lure players away from one esports team to the other, it's another thing entirely to do so as a player. Riot doesn't mess around when it comes to this stuff either and to prove that point has fined one player $2000 for poaching players from one team and leaving it high and dry in the middle of the LCS.
According to Riot's breakdown of what went on, the problems started during negotiations between Team SoloMid and Ninjas in Pyjamas. The owners of TSM wanted to sign Søren "Bjergsen" Bjerg., which NiP was happy to do. However, NiP then decided to push a weird condition on Bjergsen: he had to find his own replacement before leaving.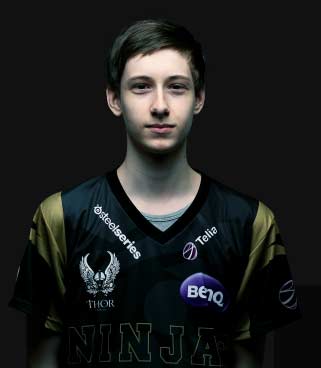 Better find some more ad space on that jersey
While this isn't his responsibility, Bjergsen went ahead with it anyway, gamely chatting up fellow LCS players at team Lemondogs without talking to management there. To expedite the process, he even offered some cash bonuses – though whether they were from him or from NiP is unknown.
And that's where he crossed the line:
"No Team Member or Affiliate of a team may solicit, lure, or make an offer of employment to any Team Member who is signed to any LCS team, nor encourage any such Team Member to breach or otherwise terminate a contract with said LCS team."
For this Bjergsen will be finsed $2,000. Because it didn't offer any incentives, NiP won't face any penalties.
Kitguru Says: I can see why Bjergsen here is getting hit with the stick, but it seems a shame that it was NiP forcing unreasonable demands on him that led us to this situation. Perhaps if he hadn't been just 17, he'd have had the experience and/or mind to turn down NiP's conditions of transfer.
[Thanks
PCgamesN
]