The second season of the car-based football title, Rocket League, is set to commence at some point in February, bringing an end to the first and the traditional ranking system it employed. Instead of basing people's rank within the game on their wins and losses, instead Rocket League Season Two will look at individual skill levels, putting you in one of a number of new categories based on your abilities in-game.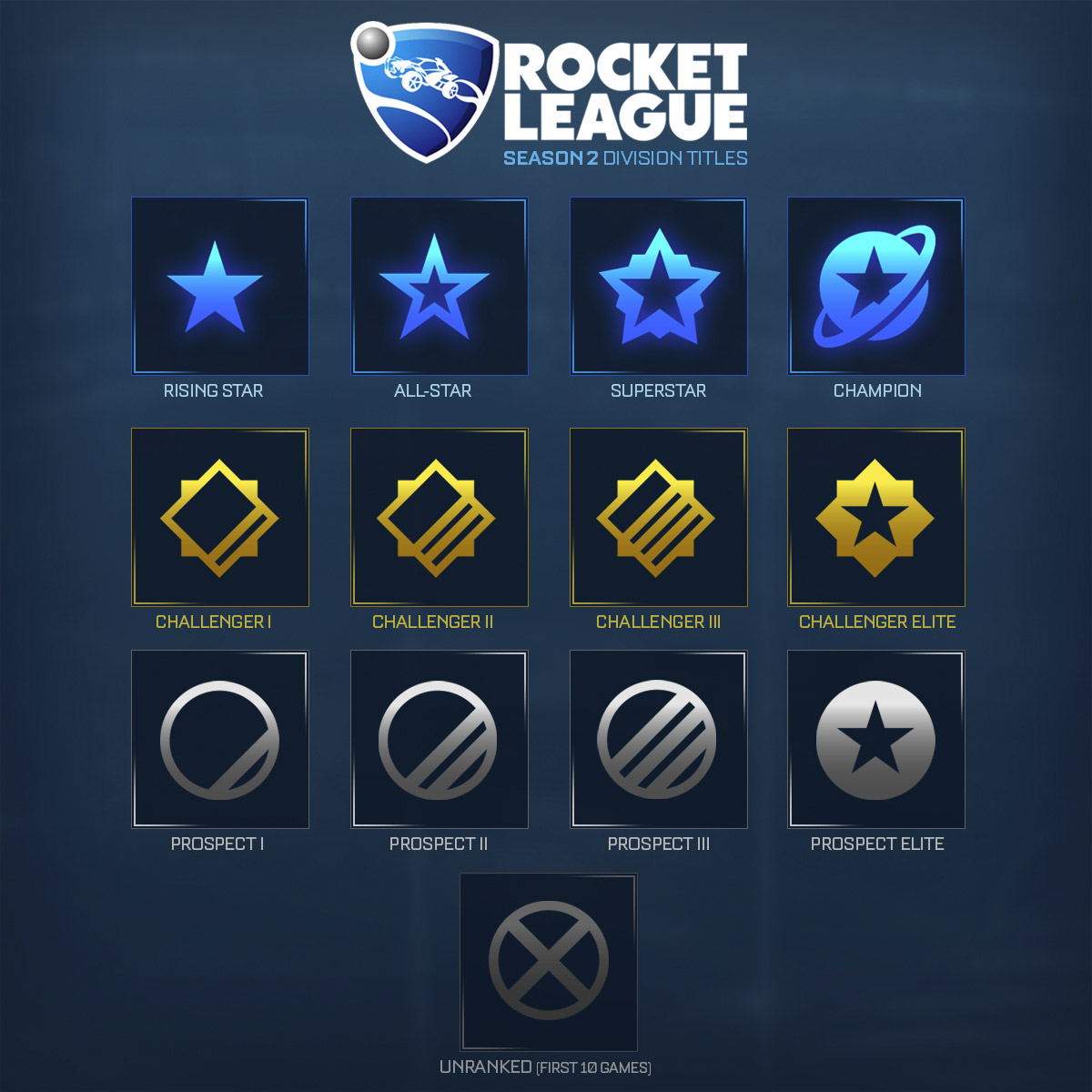 As it stands, Rocket League has a pretty standard system of ranked progression. If you win games, you earn ranking points and as you gain more, your rank improves, moving through Bronze, Silver, Gold and eventually Platinum rankings. That's going to disappear when Season Two begins, replacing them with Prospect, Challenger and 'star' groupings. The latter will be made up of Rising Star, All-Star, Superstar and Champion categories.
This means there's 12 divisions with Season Two, rather than 10, which should help keep people of comparable skill levels together, but the groups will be designed around that too. Although Psyonix' update doesn't specify exactly what stats will be used to calculate skill level, presumably in-game points will have some bearing. We're also told that Season 1 skill-data will also be used to help calculate eventual skill level.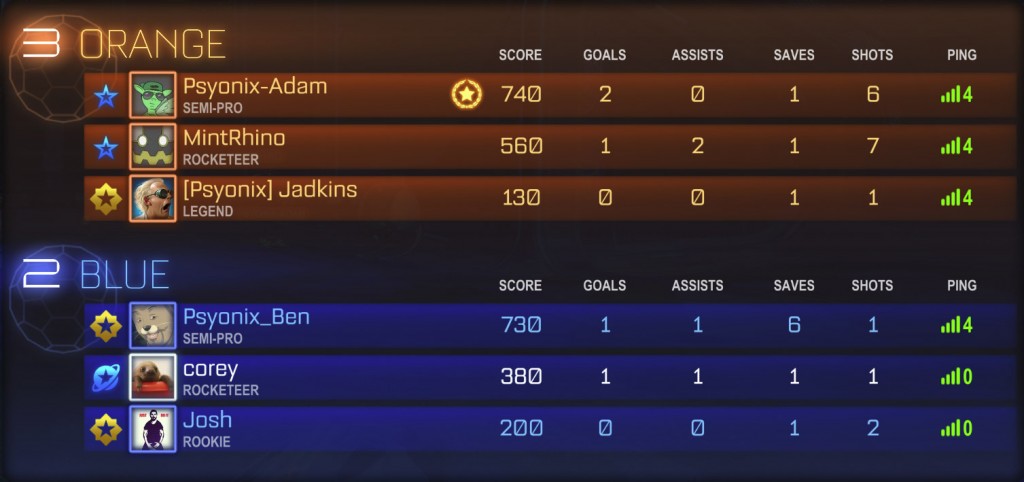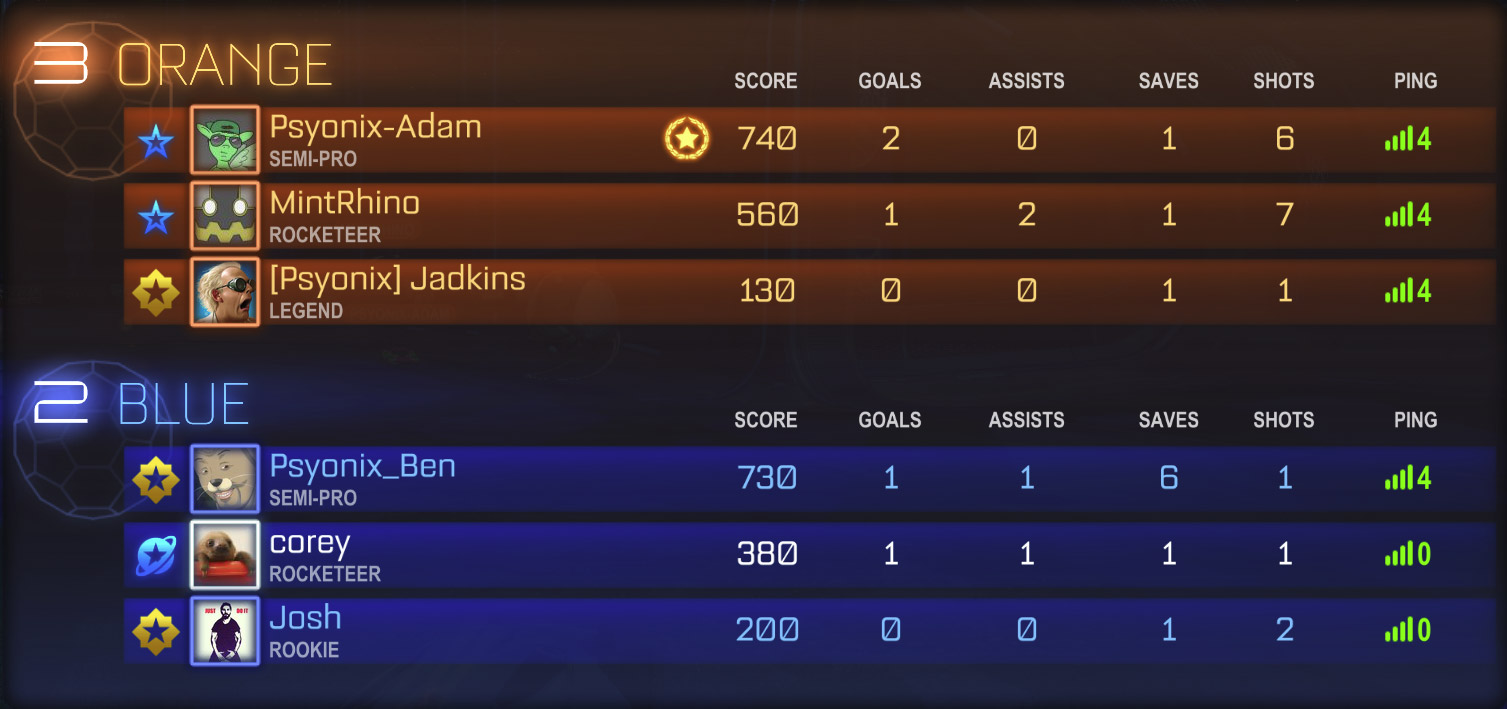 But everyone will start from scratch with Season Two. Everyone from the best in the world to those just starting out will be required to play 10 test games to find their correct placement in the skill ratings (thanks PCG).
Discuss on our Facebook page, HERE.
KitGuru Says: I do like the idea that you won't immediately go down a rank if losing one game, preventing that perpetual hover that seems to happen between divisions.