VRLA kicked off over the weekend and it seems that both AMD and Nvidia showed up with prototype hardware. Nvidia went to the event armed with a Light Field Display headset while AMD and PC builder Falcon Northwest came to the event with PCs featuring the long-awaited dual-Fiji GPU.
Nvidia's Light Field Display is a prototype and while the company is currently showing off the device rarely at events like VRLA, it isn't disclosing many details so we don't actually know anything about it. We do have the following picture from Nvidia's Twitter account though: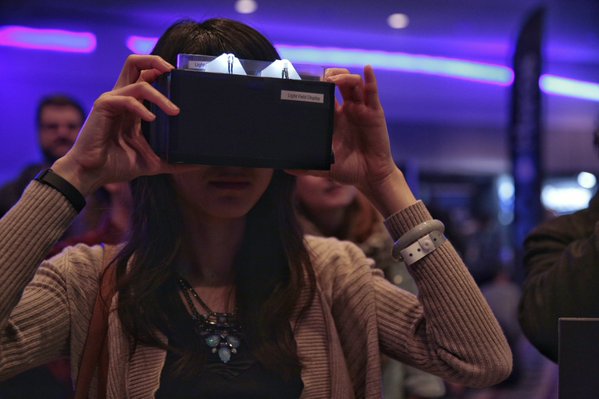 AMD on the other hand has once again teased its upcoming GPU, which is codenamed 'Gemini'. This is AMD's upcoming dual-GPU card featuring two Fury X chips on one PCB. This particular graphics card was announced alongside the Fury and Fury X last year but unfortunately, it has seen some delays to release.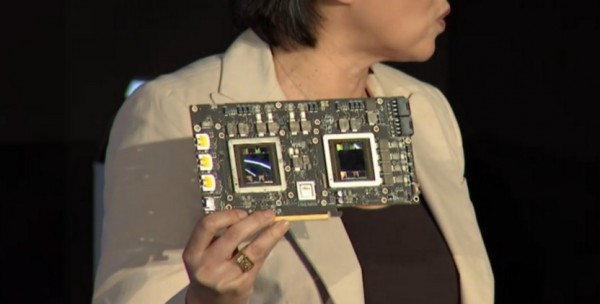 Right now, the current rumour is that AMD will finally release the Fury X2 (or whatever AMD does decide to call the card) around March or April in order to position it as the card for those looking to pick up one of the first wave of virtual reality headsets, such as the HTC Vive or Oculus Rift.
KitGuru Says: We don't really know anything about Nvidia's prototype head display yet but we have heard quite a lot about AMD's new dual-GPU card. Are any of you currently waiting on AMD to release Gemini/Fury X2? What do you think of Nvidia experimenting with its own head-mounted display?