I think we all knew that Linsey Lohan's attempt to sue Rockstar Games over what she claims is an unlicensed usage of her likeness, was a bit ridiculous and now it seems both the GTA V developer and its publisher Take Two have stated that in court. In papers filed at a Manhattan court this week, the companies called the case frivolous and said that Lohan was simply wasting the court's time by trying to gain attention.
Asking for the case to be dismissed and for Lohan to pay their legal fees, Rockstar and Take Two claimed that the suit was "filed for publicity purposes," only and was therefore unfit to see trial.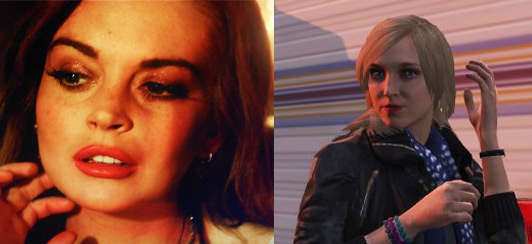 Lohan's camp however still claims that a character in the game, Lacey Jonas, has her likeness, voice and characteristics and since it was used without her permission, she wants money for it. Take Two has asserted in response, that the character is simply a young, blond woman and bares no resemblance to Lohan.
Discuss on our Facebook page, HERE.
KitGuru Says: Considering what the character is like in the game, I'm not sure why anyone would want to believe that it was based on them. Surely?
[Thanks AP]
Image Source: Post Empire Film, Rockstar