As part of its Make War Not Love campaign, Sega is giving away some of the classics from its back-catalogue on Steam. Charging players to game away at their favourite warring titles in order to select a favourite among Dawn of War II, Total War: Attila and Company of Heroes 2, we've already seen one game pack become freely available, with more set to arrive in just over a day's time.
So far Dawn of War II has been killing it, taking home an early victory to give us all access to Golden Axe, Hell Yeah! and Jet Set Radio. All of these can be downloaded by anyone on Steam right now for free, and even come with a couple of extras in the form of the Sega Classics collection and some DLC for Hell Yeah! too.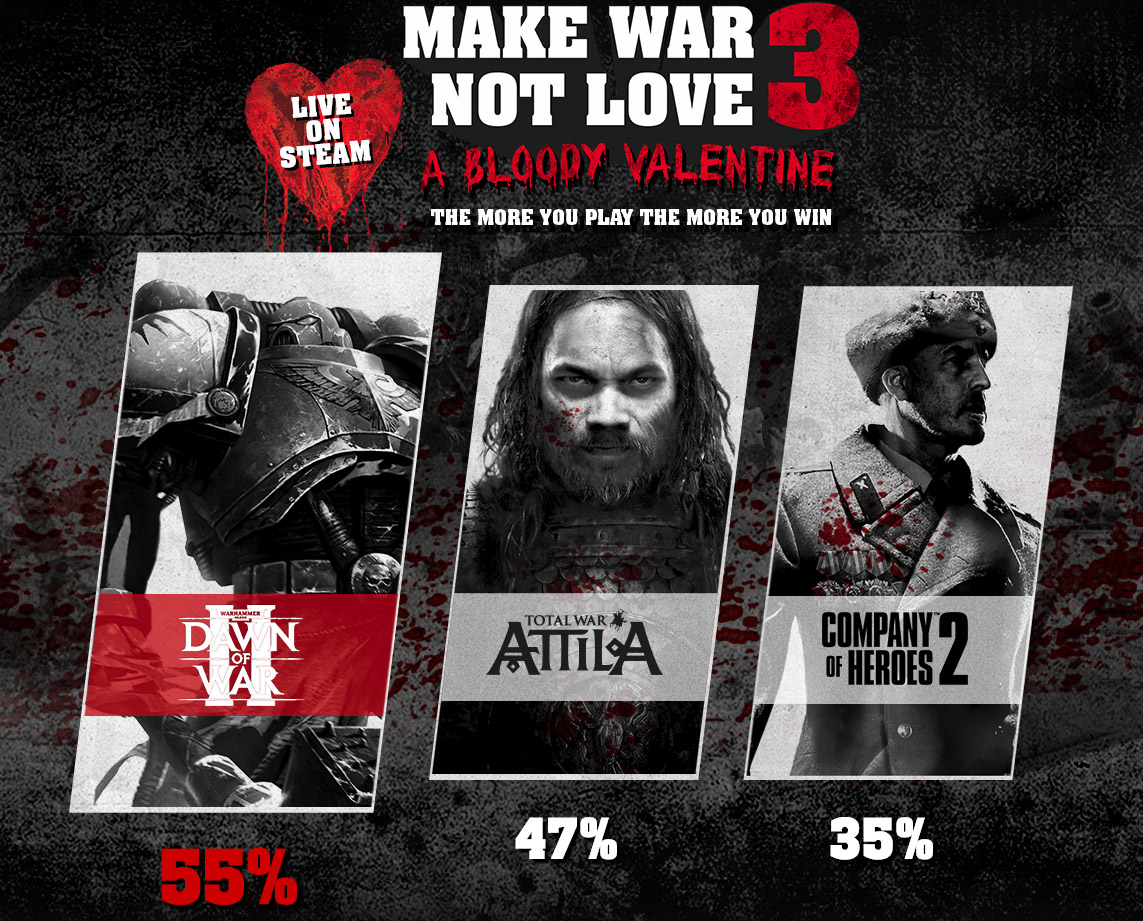 Of course this isn't a promotion that is just about Sega being altruistic. It's looking to encourage people to buy some of these newer games at a discount. Dawn of War II, Company of Heroes 2 and Total War: Attila are all discounted at 75 per cent off individually, and as part of large bundles with all of their additional DLC. You could buy the complete collections of all three for a combined £46.
Whether you do or don't though, a new winner is going to be crowned of the three in the next 34 hours or so, unlocking another batch of free games for everyone. This time classics like Streets of Rage II and Condemned: Criminal Origins will go up with no price tag. You'll also get the somewhat forgettable but interesting nonetheless Binary Domain, with all of its robot leg-shooting action.
A third still will unlock a few days from now, giving out Gunstar Heroes, Renegade Ops and Viking: Battle for Asgard.
Discuss on our Facebook page, HERE.
KitGuru Says: I might need to grab Viking. It's been a long time since I played that, but I remember really enjoying the epic, crunchy battles with a bunch of Vikings at my side.