British retailer ShopTo has become the first retailer in the world to list Nintendo amiibo figureines for both the Wii U and 3DS, giving us our first idea of how much each of them will cost. While prices are certainly not final and should be considered changeable before the release, they're far from cheap.
While the 3Ds and Wii U figures are priced the same, a pre-order of any one will set you back £12.85. That's a fair bit more than many of the smaller characters you might buy to flesh out your Skylanders or Disney Infinity collection, though cheaper than some of the biggest.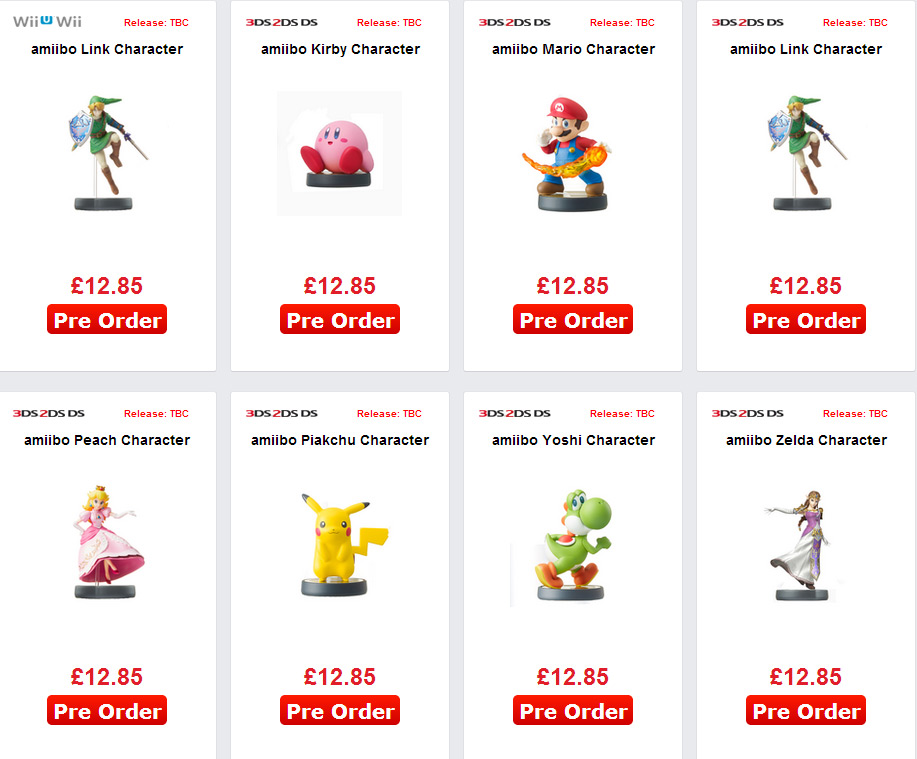 The range is quite large, with a whole host of characters, including:
Mario
Link
Kirby
Pikachu
Peach
Yoshi
Zelda
Donkey Kong
Samus Aran
Villager from Animal Crossing
Wii Fit Trainer
Pit from Kid Icarus
Marth from Fire Emblem
Fox Mcloud
There's 3DS and Wii U versions of each, so obviously that list is doubled, though Nintendo has hinted at them being cross platform compatible. There are also a lot of missing characters still (if you're going by the Smash Bros roster) so we may well see a lot more amiibos appear in the future.
We don't know too much about the new Nintendo technology as of yet, but we have learned that you'll be able to carry your character stats on them, meaning introducing your amiibo could be tantamount to making the next Smash Bros fight a ranked game.
KitGuru Says: What do you guys think of the amiibos? I can't see myself buying too many if they're nearly £13 a piece, but I'd probably pick up one or two favourites.