Over the past few years, one of the big defining factors of an Esports organisation, has been its ability to generate enough money to make the game seem legitimate and worth playing for the professionals and fans around the world. DotA 2 famously had the world's biggest prize pool with over $10 million eventually dolled out to players, and League of Legends, still the most popular Esports title, regularly gives out over $2 million during its championships. But apparently there's a new kid on the scene, as SMITE, the third person MOBA, has now raised over $2 million for its first big world championships.
SMITE, co-published by Riot Games owner Tencent, is pretty new to the MOBA scene, having only been released in March 2014. This, plus its unique take on the genre means it has a much smaller player base than the big Esport powerhouses out there. However much like Valve was able to drum up a lot of money using crowd funding, Smite's Hi-Rez studios has done the same.
This isn't the first time SMITE has achieved this sort of funding, though admittedly not on this scale. For its launch party the developers were able to raise upwards of $100,000, which for an uproven game was quite an achievement. Through special skin sales as well, it was able to raise a further $75,000 for a charity event. Now though, it's raised over $2 million.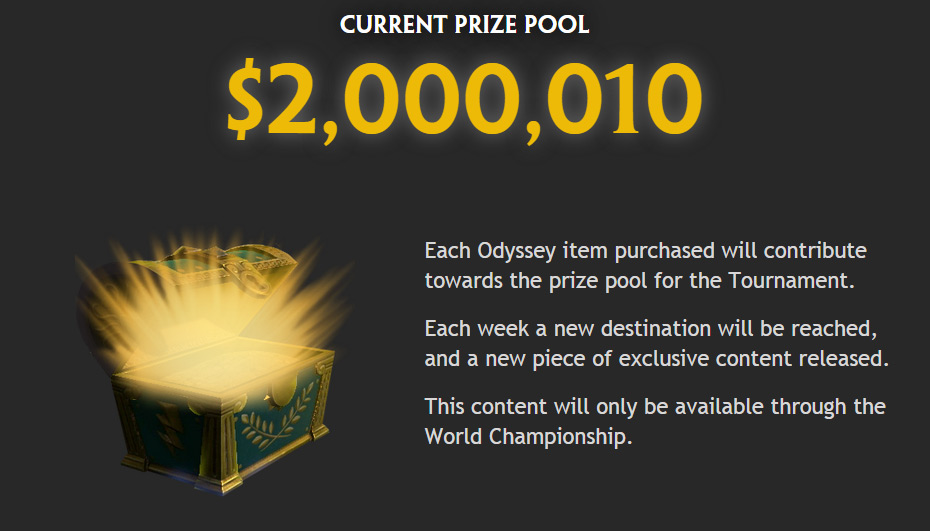 Odyssey content included extra items, new skins and more
SMITE's first World Championship is set to take place on the 9th January in Atlanta, Georgia.
Discuss on our Facebook page, HERE.
KitGuru Says: Any SMITE players out there? What makes it worth playing over the more well established MOBAs?