With the recent news 'sensation' surrounding the developer of hugely popular casual gaming app, Flappy Bird and how he took it down from the app stores because of multiple claimed reasons, it's no wonder people have been making tribute games. In-fact, as part of "Flappy Jam," a game jam that saw developers submitting well over a hundred games in tribute to Flappy Bird, someone made a first person, Oculus Rift enabled version.
There's not much to it, but then again, there wasn't much to the original either. You tap a button to go up, another to go down and you have to avoid the Mario-like green pipes. That's about it, other than it's in first person and you're playing it on one of the most advanced pieces of consumer gaming gear in the world.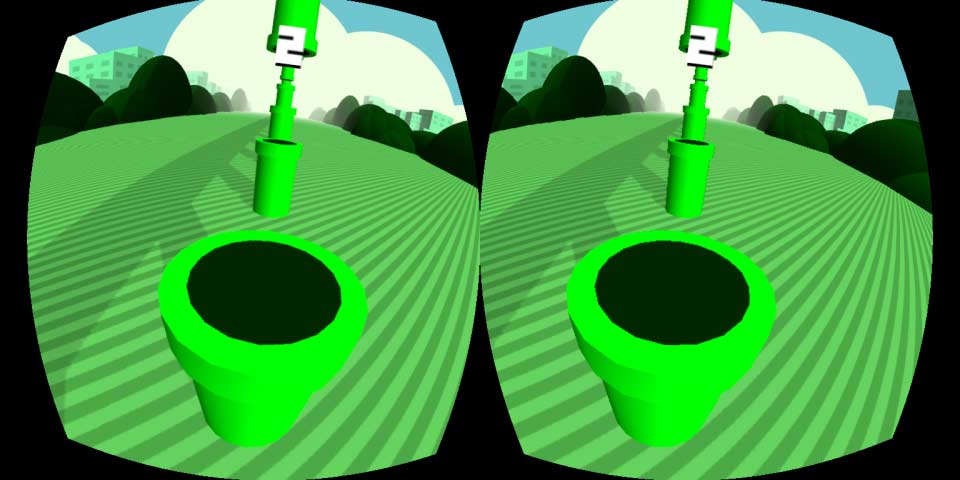 Guess what it's called. Floculus Bird. Yup.
Update: Slight mistake on our part. The following video is actually of another first person, Rift enabled Flappy Bird remake: Flappy3D.
[yframe url='http://www.youtube.com/watch?v=7bl-pZ41RKo']
If you have a Rift and want to try this out for yourself, you can grab it from the official site, here.
KitGuru Says: Everybody that considers themselves a real gamer, should take the opportunity with non-gamers that play these types of apps, to introduce them to games that cross them from the realm of the uber casual, into more 'real' titles. You know that if they gave it a chance, they'd be amazed at what else is out there. People deserve to play something better than these time sinks.