If there was any question about how "South Park," the upcoming South Park: The Stick of Truth game is, it's been answered by the latest gameplay videos. Not only are simple things like character movement dead on, but we even get a new insight into some old, pooey friends.
These new videos are being showcased on the official site, but fortunately AGB have put them all together with the latest TV advert to create a nice coherent collection:
[yframe url='http://www.youtube.com/watch?v=qa7mDiUvOJM']
As well as seeing what a Mr Hankey domestic looks like, the trailers also show our lead character (the new kid) shuffling along in typical South Park fashion and interacting with elements of the show that all come together from many different episodes to inhabit the same story. There's problems with "ginger kids," nazis and lots of references to the recent Game of Thrones/console war storyline.
There's even the appearance of a zombie Chef. Yes, the Chef, who was brutally killed over and over on the show after the voice actor Issaac Hayes left, with a spokesperson suggesting it was because of an episode depicted Scientology in an overly negative light.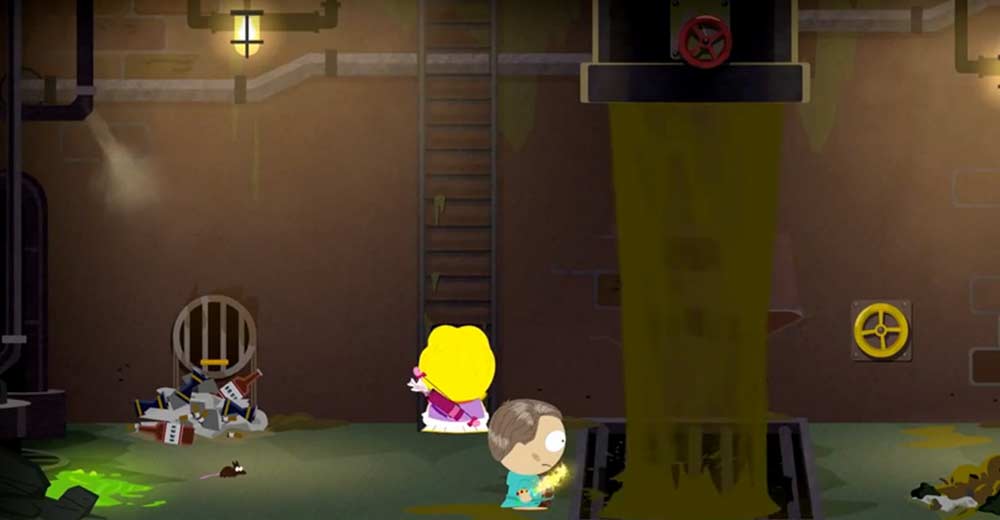 I think you might even have a shot with that blonde
South Park: The Stick of Truth is set for release – after over a year of delays due to THQ's shutdown – on PS3, Xbox 360 and PC on 4th-7th March.
KitGuru Says: #StickHappens you guys. Stick happens.