As much as bundled games have made expanding our collections that much easier, there are often diminishing returns on their discounts. There are only so many bundles you can buy, before the same games start appearing and if you already own them, that's not much of a saving. Except now it is, as some Steam bundles have stopped charging for any game you already own.
Although not officially announced by Valve, an email to Steam developers was picked up by PCGamesN and it details how the platform wants to reward the most loyal gaming fans with further discounts. By cutting out unneeded games from bundles, but maintaining the overall discount, gamers with previous purchases can still take advantage of the offer, without having to buy extra, unnecessary copies.
"Past Complete Packs were sometimes a bad deal for customers that already [owned] one or more of the products in the pack," reads the email. "Either it made bad economic sense for those customers to purchase the pack, or they just felt bad about doing so since it [looked] like they were paying for products they already [had]. The new Steam Bundles system addresses this."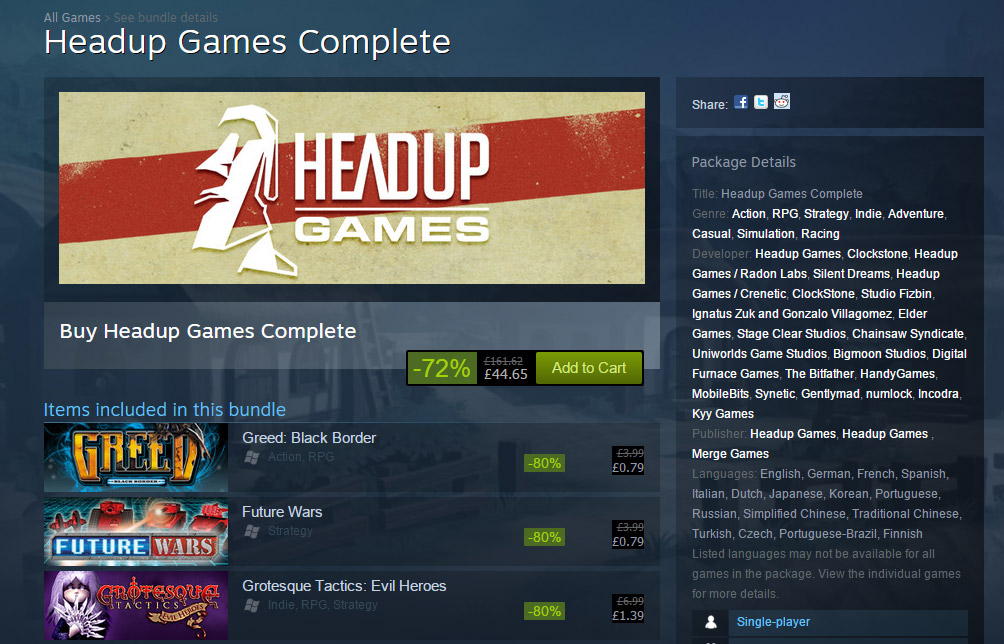 The first bundle to take advantage of this new system is the Headup Games catalogue of titles. It has a 72 per cent discount on all titles if purchased together, but if you own one or two of them you won't miss out.
It may not be the case that every bundle after this uses this system, but it would make sense. It encourages gamers to continue to buy into big game packs, even if they have purchased something from them before and gives developers an incentive to offer strong deals, not just throw all of their games together and call it a great offer.
Discuss on our Facebook page, HERE.
KitGuru Says: I'm not one for buying bundles too often, as I only have so much time to play them all in, but this seems like a good solution for those with already deep Steam libraries.