Another day and another Batman game released with a list of performance issues. With the debut of Telltale's detective-focused Batman game, a number of users reported terrible performance issues, but fortunately Telltale has released a patch for it, which seems to have cleared up problems for the most part.
Although the majority of those who ordered Batman: The Telltale Series on Steam found the game ran fine when they launched it, a good number didn't. Of those that had a tough time, graphical problems were abound, from getting stuck in menus, to the game crashing on startup, to terrible performance in single digit frame rates.
Fortunately Telltale reacted quickly to the complaints and issued a quick patch to fix the problems people were facing. It claims that the reason some experienced such surprisingly poor performance, was that for some reason the game was trying to run on integrated graphics, rather than via the dedicated graphics card/chips their systems had in place.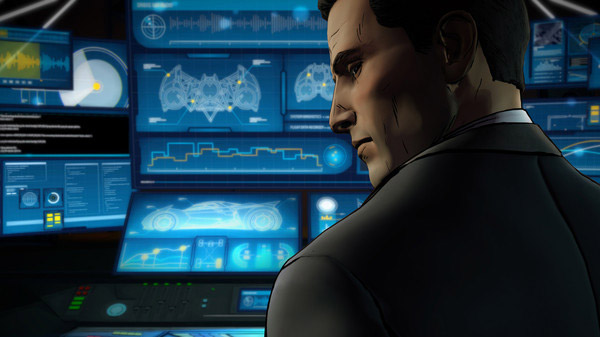 That should now be fixed, but if performance still isn't great, Telltale has also added an option to lower graphical settings to be more performance focused, or raise them to be more aesthetics focused if that is preferable. Recent reviews on Steam seem to suggest that this has cleared up the issue, as just yesterday many hundreds of reviews claiming poor performance rolled in.
At the time of writing, most recent reviews paint the game in a stronger light.
There was no doubt some concern among fans and Telltale staff alike, that Batman: The Telltale Series' problems were a result of the newly revamped game engine that it used. This is the same engine it used to develop the upcoming Walking Dead Season 3 too, so performance problems could suggest that game will suffer issues too.
However this is the same engine under the hood, just an updated one, and the Telltale Tool has been notorious in the past for its little graphical quirks and stutters during games. It's not too surprising that it's run into a few problems with a new game release.
Discuss on our Facebook page, HERE.
KitGuru Says: Telltale also recommended gamers experiencing issues update their graphical drivers too. That's often my fault when I run into an issue with a game. I'm not great with keeping my drivers up to date. 
[Thanks EG]