Although the Tesla Model 3 has a lot going for it in terms of pricing, fuel economy and clever engineering, one area where it may really stand out is its ability to operate autonomously. While expected to have some form of Tesla Autopilot, it may be that by the time it's released, Tesla has completed what the National Highway Traffic Safety Administration (NHTSA) calls, level four autonomy.
The levels of self-piloting in vehicles, as defined by the NHTSA, go from level one through four. Zero would be complete human control, while level four is almost the opposite, with the 'driver' not required to take control at any time. All functional and safety features are handled by the vehicle.
Although neither Tesla or its CEO, Elon Musk have commented on how impressive the Model 3's autonomous functionality will be, they have made it clear that autonomous developments are ongoing and that recent advances had blown Elon Musks mind (as per Electrek).
"If it blows me away, it's really going to blow away other people too when they see it for the first time," he said.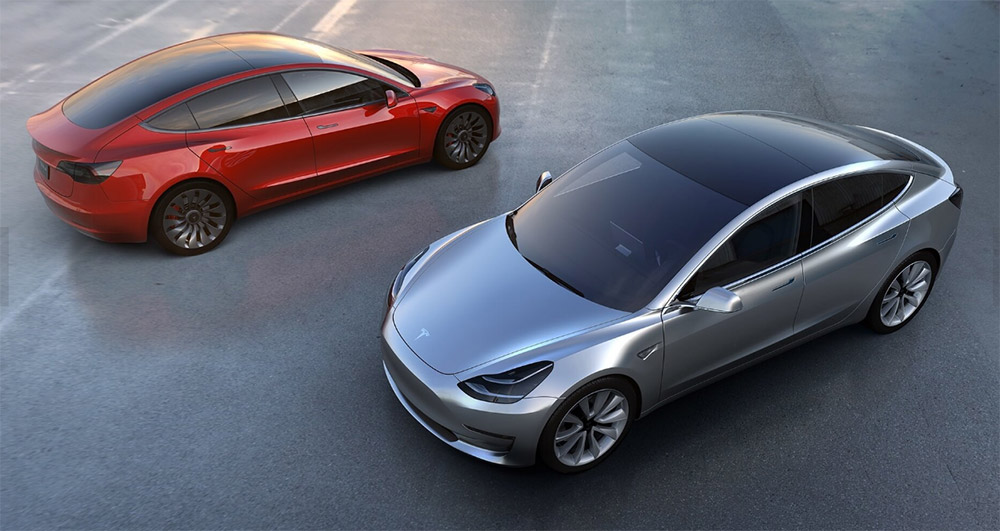 He went on to say that the next-generation of autonomy in cars required a new, lower powered AI that could run on smaller systems which can easily fit inside vehicle – suggesting a lot of local processing, rather than relying on cloud performance.
An announcement on the furtherance of Tesla's Autopilot feature is expected before the end of the year, with early estimations for a big debut of autonomous vehicles to happen by 2018, which is funnily enough, around when the Model 3 is expected to start shipping to consumers.
Of course the real question with any talk of driverless cars, is whether legally they'll be allowed on the road. Current legislation requires a human be behind the wheel and in control of any vehicle on the road. That will need to change before we can all take our hands off of the wheel.
Discuss on our Facebook page, HERE.
KitGuru Says: I'm really excited for autonomous vehicles. I enjoy a drive now and again, but for the most part if I could just read a book or have a nap on my way to where I'm going, that would be much more preferable.