Original Left 4 Dead creator Turtle Rock, has announced in a heartfelt message, that it will no longer be developing monster slaying, asymmetrical multiplayer title, Evolve. While the servers will remain online for continued play, no more content updates or DLC releases can be expected. Its future is in the hands of publisher 2K Games now.
Evolve was launched in February 2015, after open Alpha and Betas allowed the public to test out the game's main hunt mode in extended weekend tests. It proved popular initially, offering a unique, lopsided multiplayer dynamic with interesting abilities and settings. But a mess of expensive, launch-day DLC, dodgy servers, matchmaking issues and what many felt was unbalanced gameplay, lead to its reputation swiftly tanking.
Even switching to a Free to Play model in mid-2016: Evolve Stage 2, didn't help it seems, as Turtle Rock has now been moved on to other things.
"This is the life of AAA game developers who aren't self-funded and don't own their own IP," Turtle Rock said in a blog post. "We don't get to make the call. We all know that going in but we still sign the dotted line because we love what we do"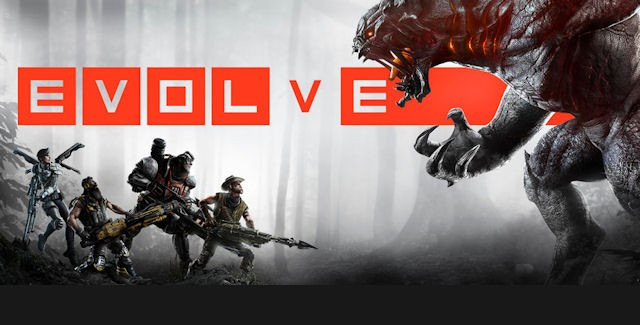 So long Shear and thanks for all the fists
It goes on to detail how the developer spent a solid five and a half years working on Evolve and that though they are happy it was as successful as it was – selling 2.5 million copies – they still feel that it missed its potential. That seems like a fair judgement, as though the game was well received, it caught a tonne of negative attention around launch because of its expensive cosmetic upgrades and lack of game modes.
The best part for Turtle Rock though, was the community, we're told. All members of the team have had a blast playing with, against and interacting with the community, all throughout the game's life cycle.
"We love this community and don't want to say goodbye via a letter on a website, so we'll be hosting one final Evolve-themed Livestream on Thursday, October 27 at twitch.tv/evolvegame starting at 12 PM Pacific Time. We'll be there talking about our experience on the project and answering as many of your questions as we can."
This announcement does mean Evolve Stage 2 won't be coming to consoles, but it does mean Turtle Rock can go full stream ahead on its next project.
Discuss on our Facebook page, HERE.
KitGuru Says: A quick look back at all the Evolve coverage on KitGuru pre-release will show you just how pumped I was for that game, but once it was released, it just didn't seem to have much depth. Having spent 20+ hours during the Alpha and Beta, I can only have spent 15 hours with the final version. I just got bored with the lobby system not working properly, and those games where you couldn't catch the monster and it was 20 minutes of running were just a snooze.