Twitch might have solidified itself as a solid way for pro-gamers to make money, by simply streaming their practice sessions, but the service itself is looking to diversify its income beyond advertising. It's now begun selling games and is looking to help fund future projects.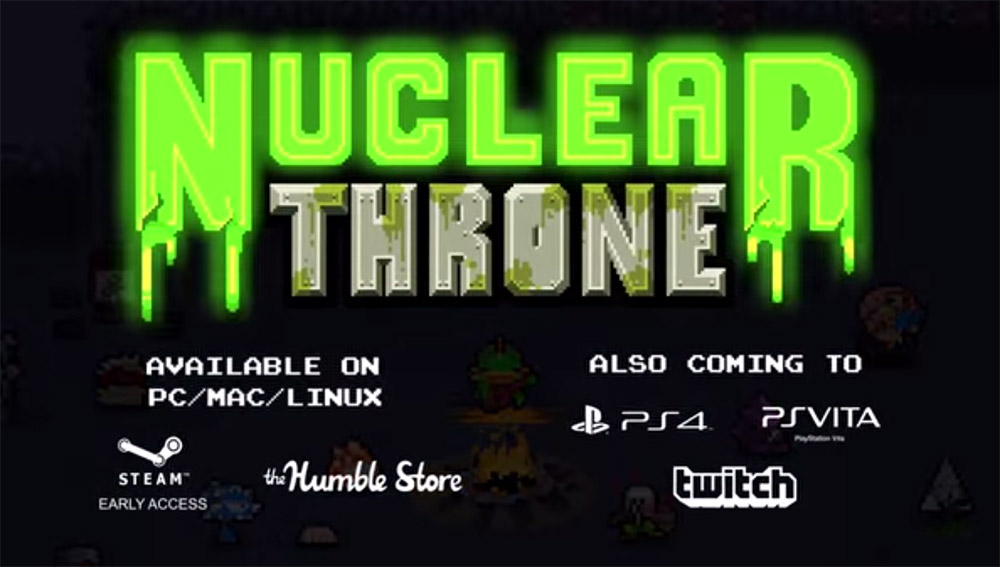 Indie title Nuclear Throne is its first foray into game sales, with Twitch offering the game as part of a subscription to the developer's Twitch channel, where they show you what it's like developing the game and give you tips on how to make games yourself. With that in mind, it's understandable why Twitch would want to support the game and it's certainly been given a big leg up in terms of promotion when you consider the size of the audiences Twitch reaches.
[yframe url='http://www.youtube.com/watch?v=9stfIORSX7U']
But Twitch hasn't stopped there, it's also funding projects now too – though funnily enough, the first one is related to the streaming firm too. Choice Chamber is an adventure title that plans to use player interaction through Twitch, to advance the story via voting. It needed $30,000 to be funded and didn't look set to make that target – that was until Twitch stepped in and covered the rest of it, around $15,000.
"The Twitch community has already shown extraordinary enthusiasm for interactive games using Twitch chat [and this is] an excellent example of how developers can embrace this next-generation concept, so we are helping support this evolution of gameplay experiences in the age of social video," said Twitch director Brooke Van Dusen (via Kotaku).
Discuss on our Facebook page, HERE.
KitGuru Says: Twitch is perfectly placed to be a promo company. All it does all day is showcase content, selling it too is a no brainer.