Ubisoft is the latest organisation in the gaming world to draw the ire of its audience, with its announcement at E3 that there would be no playable female characters in the upcoming Assassin's Creed Unity, despite there being the potential for as many as four simultaneous cooperative players, with customisable characters. Initially the publisher tried to explain it away as an issue with creating all new animations, but under more pressure, it's released another statement, this time pointing out its previous efforts to diversify the Assassin's Creed series.
"We recognise the valid concern around diversity in video game narrative. Assassin's Creed is developed by a multicultural team of various faiths and beliefs and we hope this attention to diversity is reflected in the settings of our games and our characters," the statement begins. While I'm sure it's true, an argument always seems weaker if you have to clarify your position before making a point.
"With regard to diversity in our playable Assassins, we've featured Aveline, Connor, Adewale and Altair in Assassin's Creed games and we continue to look at showcasing diverse characters. We look forward to introducing you to some of the strong female characters in Assassin's Creed Unity."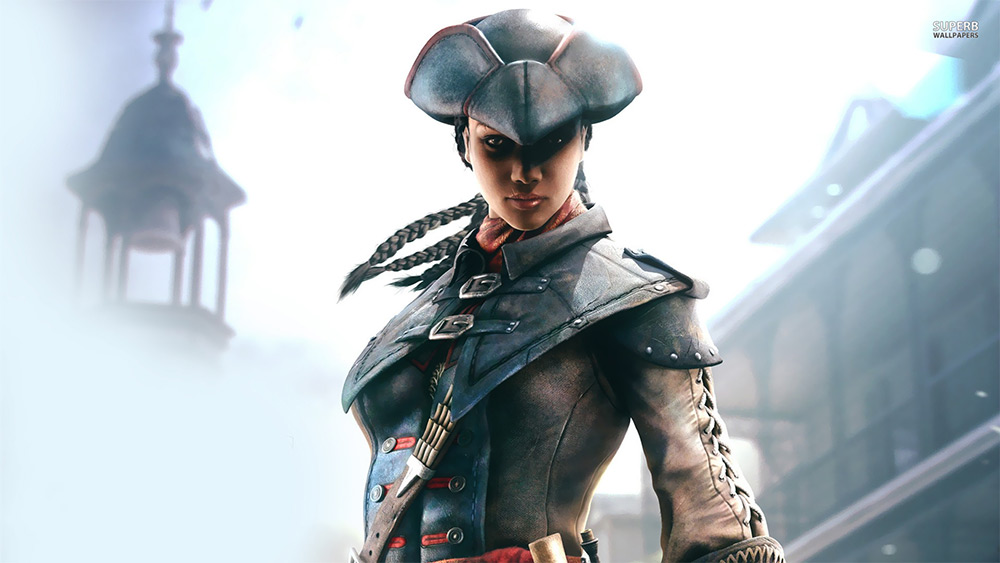 Female characters don't deserve to be shoehorned in, especially when they've done so well in other AC games. 
Ubisoft also pointed out that while you'll be able to customise the gear you show off to other players, in cooperative mode everyone will see themselves as Arno, the protagonist. This is a fair point and one that would perhaps have been the best way to discuss this issue. Unfortunately Ubisoft took a flying leap out of the frying pan by suggesting it was a question of resources. Naughty Dog animator and previous animator for Assassin's Creed III Jonathan Cooper, tweeted that it would be only a few days work to rejig animations for a female avatar.
Perhaps taking the whole issue a bit far, some people have now created a petition to show Ubisoft how disappointed they are that there aren't female characters to play as in Unity.
Discuss on our Facebook page, HERE.
KitGuru Says: While I know why people are riled up (on top of the internet loving nothing more than getting riled up), the petition seems ridiculous. You don't petition art. It's like the fallout surrounding Mass Effect III. If you don't like it, don't buy it. 
That said, the whole issue seems somewhat overblown. Yes, including a female character in a group of protagonists would make absolute sense, but when they're merely skins for the main character to differentiate between multiples of the same protagonist, I'm not sure its necessary. I'd almost rather Ubisoft didn't make a female protagonist if it was going to be a token gesture. Other games throw female characters in to appease fans, wouldn't you rather they did it because they had a strong story to give her, rather than just adding a female skin to a male character?