It's the classic saving grace for the jock in every feel good high-school movie. He might be the bad boy that's fallen in with the wrong crowd, but by the end of the film he plays his heart out and wins a scholarship to play "football," at the university all his friends are going to and everyone lives happily ever after. Well they may need to gift that bit of story closure to the nerd character in the future, as a US college has just begun offering sporting scholarships to League of Legends players.
Robert Morris University (RMU) in Illinois, announced this yesterday, stating that it had added the first "online sport," to its athletic program. Students at the college will be able to compete against each other and more importantly, other universities, at League of Legends. To make sure it has the best talent in this new sporting arena, Robert Morris is offering scholarships to players that stand a chance of getting on the RMU Varsity eSports team. If you manage to qualify, you could get up to 50 per cent off of your tutoring costs and another 50 per cent off room and board.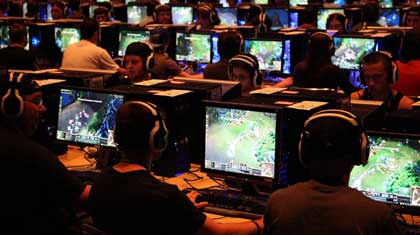 LoL also has a collegiate system in place
Associate Athletic Director Kurt Melcher states, "Robert Morris University has always been at the forefront of providing opportunities for a diverse student population with different interests and skills. League of Legends is a competitive, challenging game which requires significant amount of teamwork to be successful."
As he points out however, this isn't some lone thing that RMU is taking part in. Already over 750 schools take part in the League of Leegends High School Starleague. The HSS is a yearly league that sees students at high schools around the US competing for a $20,000 prize pool. Expanding this to include University age students as well as high schoolers only makes sense to RMU.
Discuss on our Facebook page, HERE.
KitGuru Says: As cool as this will be for heavy LoL players that haven't studied enough to get in on academic merit, you could cynically look at this as a money making opportunity for the University. By getting the best players, it's hedging its bets so that it gets the best players and therefore wins the most games. This in turn leads to locals coming out to see the team, buying tickets, food and merchandise. I wonder if Cartman will show up and try and buy any of the players?
[Thanks
DailyDot
]