Feeling rad this Friday morning? Do you smoke and want to work ungodly hours? Then maybe you'd be perfect for a career in '90s games testing. Just make sure you watch Sega's full instructional training video first: you need to know what you're doing and be ready for 60+ hour weeks. Getting gamers ready for the latest 32X titles isn't easy.
That's what the testers themselves say in the instructional video, which was made 20 years ago this week by Green Mill Filmworks. The production company is still going strong and to celebrate the anniversary of this trainumentary, it released it for the world to enjoy (via Kotaku).
As much as working at Sega as a tester might have been fun sometimes – as the music will attest to – there's also a lot of tedium involved. The training video goes to pains to point out that sometimes you have to test games made for five year olds, so you have to be committed and determined.
Indeed there are points in the video where no one really looks like they're having much fun at all.
Sucking down cigarettes, fizzy drinks and coffee is one way to keep yourself focused though, with the video practically condoning all of it to keep you on point. It's very different from what most training videos would be like today.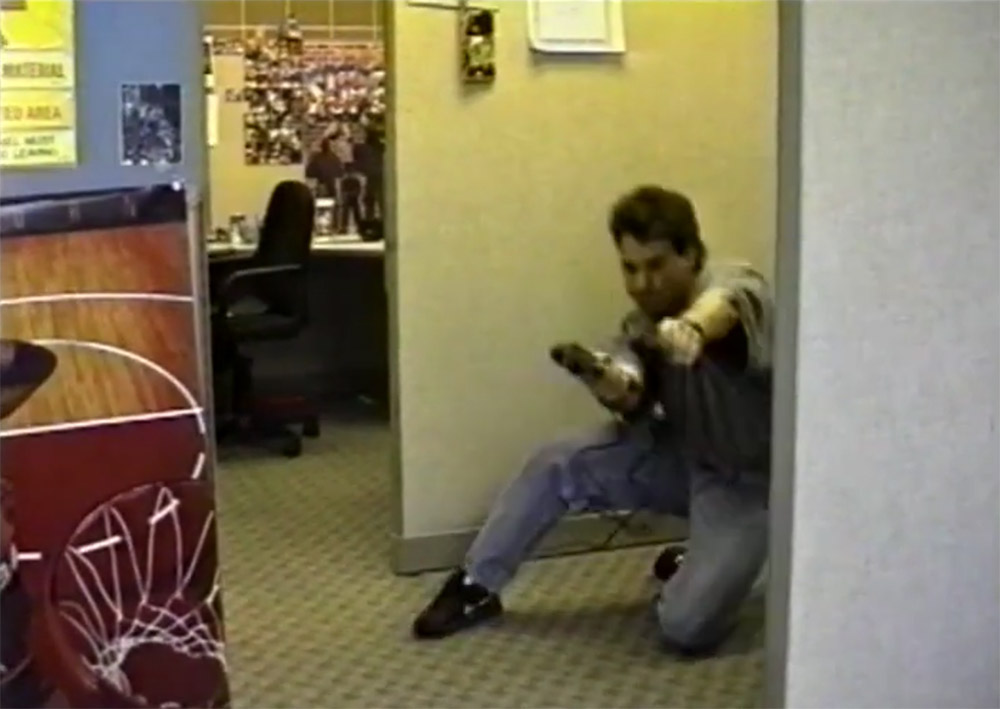 Wondering where some of the participants are now? GreenMillFilm's site has a break down of a few of them. Most seemed to stay in the industry for a few years more before getting out and disappearing from most records, though a few did well, like lead tester Joel Breton, who went on to work at Bethesda, Take Two and Hudson.
Head smoker Janine Cook is said to still work at Sega as a producer.
If you found this video educational or entertaining, there are plenty of other game-related training videos out there that are worth watching. Game Crazy's one in particular is quite unbelievable at times.
Discuss on our Facebook page, HERE.
KitGuru Says: You have to love the monster power pack that the guy slaps on the Game Gear at three and a half minutes in. Sega would have gone bankrupt if it'd had to keep buying batteries for that thing. It chewed through power.