You may not have realised it since the European launch was a little later, but the Xbox 360 officially turned 10 years old this weekend just gone. 22nd November 2005 saw Microsoft's second ever living-room gaming system come to life in the hands of excited gamers all over the U.S. and Canada. Even if you got yours a little later though, what was your first memory of the system?
Chances are it's twinned with some of the launch titles that came along with the surprisingly white system – with its average sized controllers. There were games like Amped 3 (which took the franchise on a bizarre turn), Call of Duty 2, Fifa 06, Kameo: Elements of Power, Need for Speed Most Wanted, Perfect Dark Zero, Peter Jackson's King Kong, Project Gotham Racing 3 (as per Kotaku) and more.
Kameo was the first Xbox 360 game I ever played. I don't remember it much at all and haven't played it since, so I doubt it was stellar. The Xbox was my brother's and I remember the rear fans spinning up very loud, even in the early days of the system. Of course it wouldn't be long before it would need to be returned.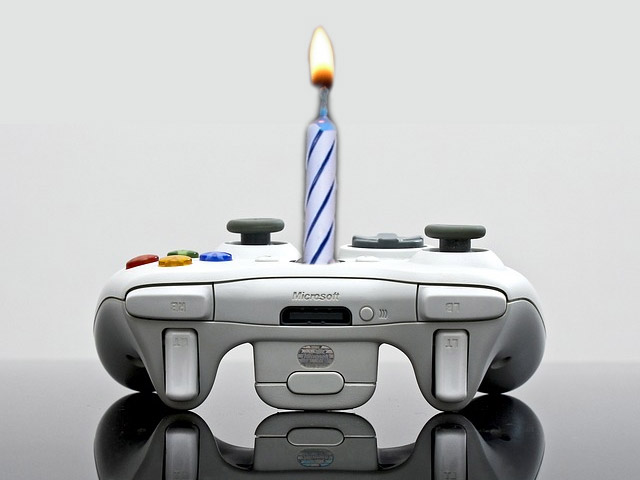 Surprise! Source: Qiye/Pixabay
Project Gotham Racing 3 was pretty great though. The original had been one of my favourites on the first Xbox. I remember people renting King Kong just because it was an easy 1,000 Xbox gamer tag points.
I eventually bought my own Xbox 360 years later. An arcade version in 2008 to play GTA IV online with friends of friends. It saw some use, but it never dominated like the PC did. Today it's sat in a Lian Li XB01 that I frankensteined it into for a site review long gone.
Discuss on our Facebook page, HERE.
KitGuru Says: It's not a console I'll remember fondly like my Mega Drive or N64, but the Xbox 360 had a few great gaming moments in my life. What about the rest of you? Does your 360 hold strong memories for you? Well, now some of those memories are a decade old.