Arcade cabinets have a special place in a lot of gamers hearts, whether they were around during the 80's boom and bust with some of the kings of the medium, or came into it in the 90's with epic Sega Rally tournaments among friends. Whatever their memories of the local arcade, they're likely fond, even if they haven't been to one in years. Some do still exist though and that means that new arcade games need to be made, which is exactly what was being shown off at the recent EAG 2015 show.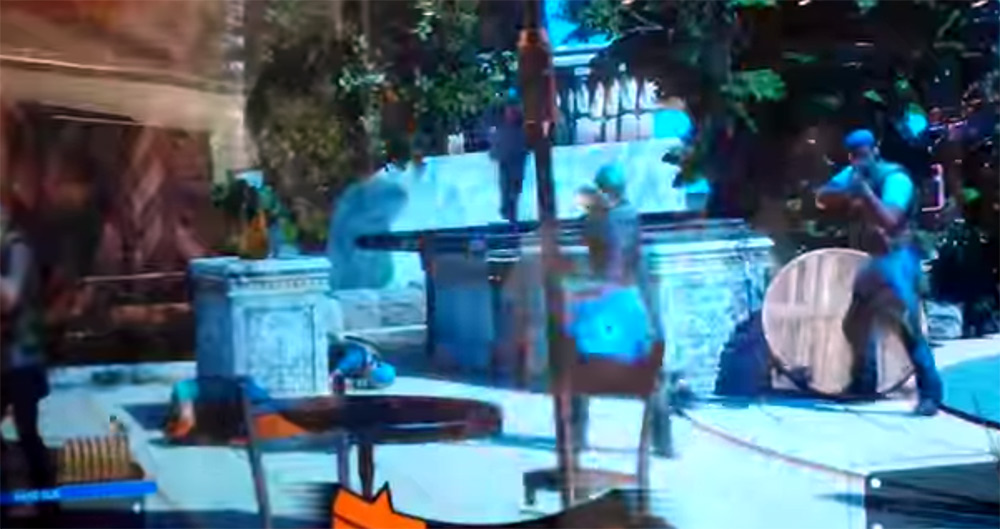 Of screen-footage captures are rarely good. Apologies.
As you might expect, Time Crisis 5 drew a lot of crowds, even if the graphics do look like they come from early on in the Xbox 360 era. Arcade Belgium managed to nab some gameplay footage if you're interested in seeing what Bandai Namco has been working on. Also, hilarious protagonist hair-styles.
[yframe url='http://www.youtube.com/watch?v=6P1dfuWRuXg']
Jurassic Park has a new game too, featuring the traditional car-seat cabinet design and turret based gameplay. It looks fun, if-again, horribly aesthetically presented. Tell me this game doesn't look like its visuals didn't come straight from a Wii bargain bin title:
[yframe url='http://www.youtube.com/watch?v=fRMof-Jjudw']
Seriously, the trucks in-game don't even have shadows.
Other notable games picked up by ArcadeHeroes include a GoGoPony stand, which looks like a Kawaii version of those grand national racing games that are exhausting and make you look like a tool, despite being hilarious if in a group. There was also a new Showdown multiplayer cabinet and new Walking Dead and WWE pinball machines.
KitGuru Says: What's everyone's favourite arcade shooter? As much fun as I would say the original Time Crisis is, I have to go House of the Dead 2. Nothing beats that game for funny/awful voice acting and decent action.
Sidenote, it's great fun on the Wii with a pair of revolver accessories.