The first Youtuber to be sued for unlawfully promoting gambling websites to minors in their videos, is due in court next week. Craig "Nepenthez" Douglas, was charged with illegally promoting a lottery back in October 2016 and is now set to go to court on the 6th February to face those charges.
Douglas was one of a number of Youtubers who were called out for advertising gambling sites to their viewers, many of whom are underage. While many of those streamers were accused of promoting sites that allowed betting of CS:GO skins against one another, Douglas' charge relates to FIFA Ultimate Team cards and a website catering to the gambling of those cards.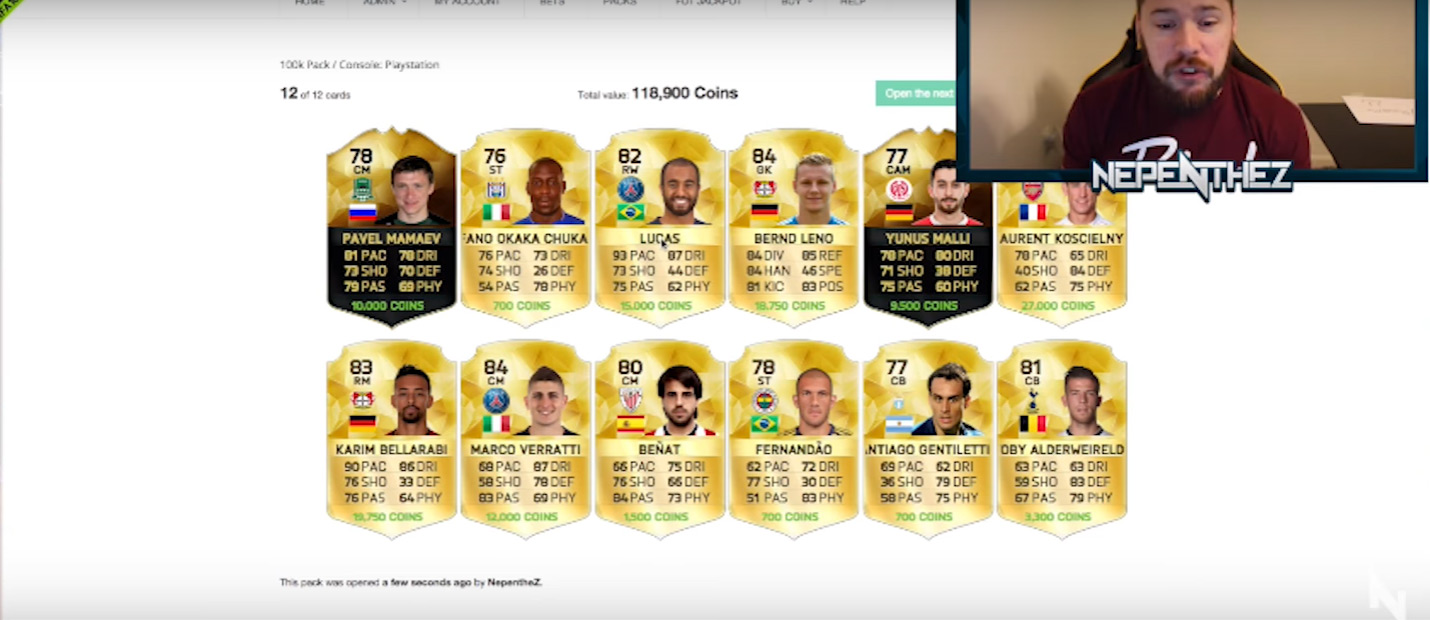 Souce: HonorTheCall
When originally charged, Douglas plead not guilty, so will be hoping his legal team can prove that he did not promote gambling through his channel. With a tonne of video evidence for the prosecution to draw from though, he may have an uphill battle. There is even some evidence to suggest he owned one of the FIFA gambling sites he promoted.
Referencing his potential legal difficulties in a recent video, Douglas said that he had "something coming up on Monday, 6th of February that could change my life, define my future."
"If you don't know, just Google 'NepentheZ court case' and it will come up for you. There is a probability that I won't be walking out of court on Monday morning, and that's scary," he said (via PCGamesN).
Discuss on our Facebook page, HERE.
KitGuru Says: We won't be passing judgement on this guy – the courts will do that for everyone next week. Hopefully whatever the result is, Youtubers will now know better than to pull these kinds of scams.