After some extensive testing and plenty of patience, Halo: Reach will officially launch on PC on the 3rd of December. The release date was a little surprising, as issues with variable frame rates and mouse input popped up over the last public test phase. Fortunately, 343 Industries has addressed this, although there may be more work required post-launch.
As part of the November development update for the Master Chief Collection, we were given more details on what to expect from Halo: Reach on PC at launch. For now, the developers believe they have fixed the previous mouse input issues, with the new improvements being implemented in the launch build for the game. However, if anything does end up falling below the mark, the developers are "committed to making this a great PC experience and will continue iterating on mouse & keyboard changes".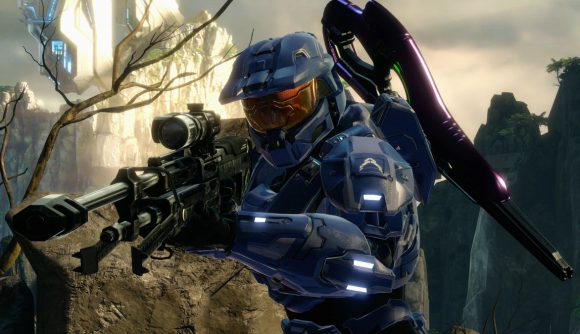 The good news continues with variable refresh rate. This feature uncaps your frame rate, allowing the game to run as well as your hardware can push. VFR was previously removed from Flight 3 earlier this month due to issues with input delay and stability. We weren't sure if VFR would get the necessary improvements in time to be included at launch but according to the latest update, good progress has been made in the last couple of weeks. Based on positive feedback on these new improvements, VFR will be present in the graphics options menu at launch, but it will be listed as an 'experimental' feature while further feedback is collected from players.
Some testers had complaints about Halo: Reach's controller aim assist on PC but for the time being, there are no plans to change it. The justification here is that controller aim assist works the same way it did on Halo 1 and 2 when they came to PC. Of course, if this does end up being a big enough problem for players, the situation will be re-evaluated.
Aside from that, the team has also been hard at work tackling issues with VSync, audio issues, various crashes and multiplayer matchmaking. The Forge update is also being worked on, which will arrive some time after launch. We are also expecting Halo 1 to 4 to come to PC before the end of 2020.
KitGuru Says: Halo: Reach is coming to PC for the first time in just over one week. From the sounds of it, most issues have been tackled so hopefully that will proves true on launch day. Are many of you planning on picking up Reach when it launches? Will you be getting it through Steam or Game Pass?