There has been a lot of doubt surrounding the legitimacy of keys sold on the cheap at third-party marketplaces like G2A or Kinguin recently as more and more publishers wise up to fraudulent keys and begin to pull them from the accounts of those that paid for them.
Bethesda is the latest to do this, as the company has begun deactivating Elder Scrolls Online accounts. It turns out that much like in the Far Cry 4 case last year, many ESO keys were purchased using fraudulent or stolen credit cards and then re-sold on these grey markets.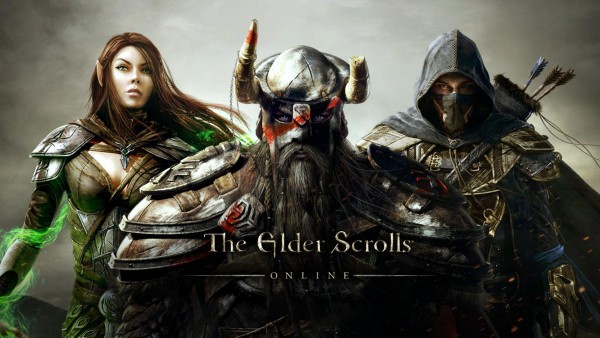 In a post on the Elder Scrolls Online forums, Community Manager, Jason Leavey posted: "We've recently seen an increase in the sale of fraudulently obtained digital game keys for The Elder Scrolls Online: Tamriel Unlimited. We want to remind gamers to shop wisely and only purchase online keys from a reputable source. Fraudulently obtained keys obtained via Steam and then re-sold via third-party websites is a violation of both our and Steam's Terms of Service. We will be deactivating all game accounts created with such stolen keys starting on Tuesday, May 26th. Affected users will receive an email with instructions on how to regain access to their game account via a valid game purchase."
The post then supplies a long list of 'official retailers', which you can view, HERE. 
These cases appear to be popping up much more frequently. Last year Ubisoft had to deactivate thousands of Far Cry 4 and Assassin's Creed keys due to credit card fraud. However, following backlash, Ubisoft reinstated the keys for everyone and took the financial hit. It is worth noting that the company was not in a good position PR-wise at the time as AC:Unity launched with a horrible onslaught of bugs and issues, some of which remain unfixed to this day.
Earlier on last year, thousands of Sniper Elite 3 keys were also deactivated, which led to some controversy.
Discuss on our Facebook page, HERE.
KitGuru Says: I have been trying to warn readers against grey market sellers for a while now. On the one hand, part of being a smart consumer is shopping around for a good deal, unfortunately, when buying from a marketplace like G2A or Kinguin, there is no system in place to ensure that the key is legitimate. While you might be able to activate the key, you won't know where it originated and it seems that buying in bulk with stolen payment details or nabbing codes out of retail boxes is a fairly common practice. 
Let us know if any of you were affected by the ESO key deactivation's. It does seem like an odd move from Bethesda considering the game's waning popularity.