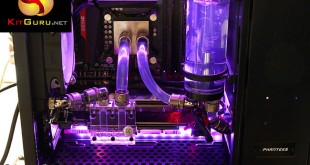 UK etailer Overclockers UK have been selling components for a long time, but they also create a wealth of systems … to suit every bank balance. Today we are taking a look at one of their more expensive systems – the overclocked, watercooled extreme gaming PC called the 'Infin8 Nebula'. This is based around the 4790k, overclocked to 4.6ghz, alongside not one, but two GTX980's in SLI which are also watercooled.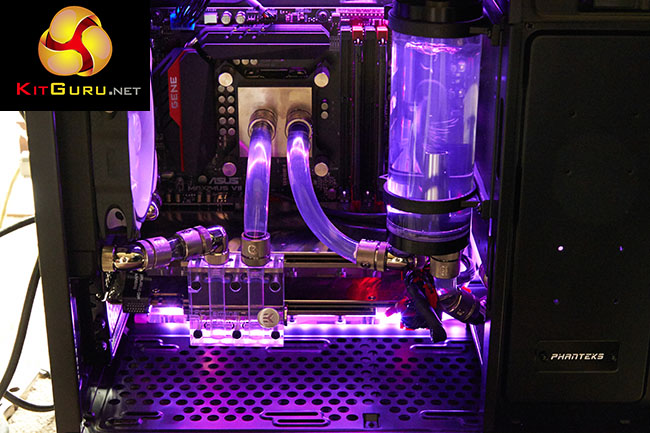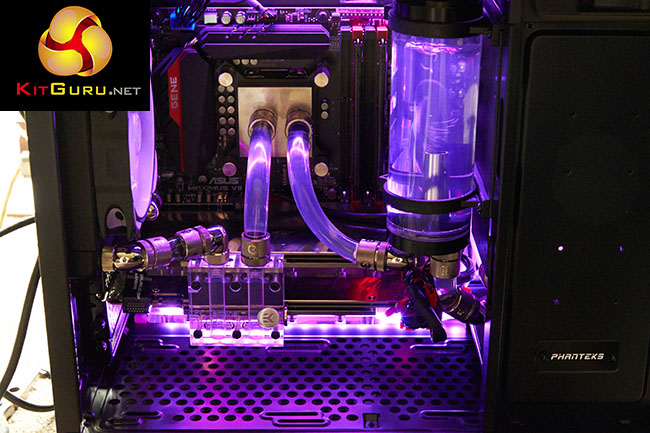 This is a system that any gamer would kill to own and while 8Pack is not directly building the Infin8 Nebula, OCUK are using his knowledge and experience to help select the components throughout the build. In their own words 'Infin8 aims to pay homage to 8Pack by combining many of the same standards, processes and components that 8Pack insists on using in his own epic range of systems.'
We therefore expect to receive a system that not only performs to the highest standards, but will excite us visually. Our particular sample arrived on a pallet, and getting it released from the reigns and unboxed took us the best of an hour. There is always a concern when shipping that the watercooling system may be damaged or leaking, but we are happy to report we had no issues during testing.
There are various tweaks allowed within the Infin8 Nebula parameters. You can choose between one or two GTX980's or Titan X graphics cards. As AMD don't really have anything to compete right now, it makes sense to focus on Nvidia flagship gaming graphics. Our particular sample included two GTX980's (£3,488.94 inc vat). Adding in two Titan X's  in SLI will take the price to a wallet sapping £4,234.93 inc vat.

Apart from the rather attractive watercooling kit, OCUK include a Intel Core i7 4790K Overclocked to at least 4.6GHz, Asus Maximus VII Gene Motherboard and up to 16GB 2400MHz DDR3 RAM.
Specifications
Case: Phanteks Enthoo Mini XL Tower Case – Black with RGB LED Strip
CPU: Intel Core i7 4790K Haswell (Socket 1150) Quad Core, Eight Thread Processor, Watercooled and Overclocked to at least 4.6GHz
Motherboard: Asus Z97 Maximus Gene (Socket 1150) ATX DDR3 Motherboard
RAM: Up to 16GB (2x8GB) 2400MHz Dual Channel DDR3 Kit
Graphics: 2 x Nvidia GeForce GTX 980 4096MB Graphics Cards in SLI & Watercooled
Cooling: Full Custom Watercooling Loop with choice of watercooling fluid colours
Primary Drive: Samsung 850 Evo Series 250GB Solid State Drive (Options Available)
Secondary Drive: Seagate Barracuda 3TB SATA-III Hard Drive (Options Available)
Audio: 7.1 Channel HD Audio with SPDIF I/O
Operating System: Microsoft Windows 8.1 64-Bit (Options Available)
Power Supply: Super Flower Leadex 850W 80+ Gold Rated Power Supply